2018 Composition Week at Escola Superior de Música de Lisboa – Concerts
17/05/2018 @ 21:00

-

23:00

2018 Composition Week at Escola Superior de Música de Lisboa
14 to 20 May
Conferences
Debates
Concerts
Highlighting the Portuguese brand new music, engaged with repertoire works of the 20th and 21st centuries.
A collaborative event between composition, instrument, voice and music technology departments.
An assembly of ESML research, under the project "Creation, Touring, Recording and Publishing of Portuguese Contemporary Music".
With the support of:
Fundação para a Ciência e Tecnologia (FCT); Fundo Europeu de Desenvolvimento Regional (FEDER)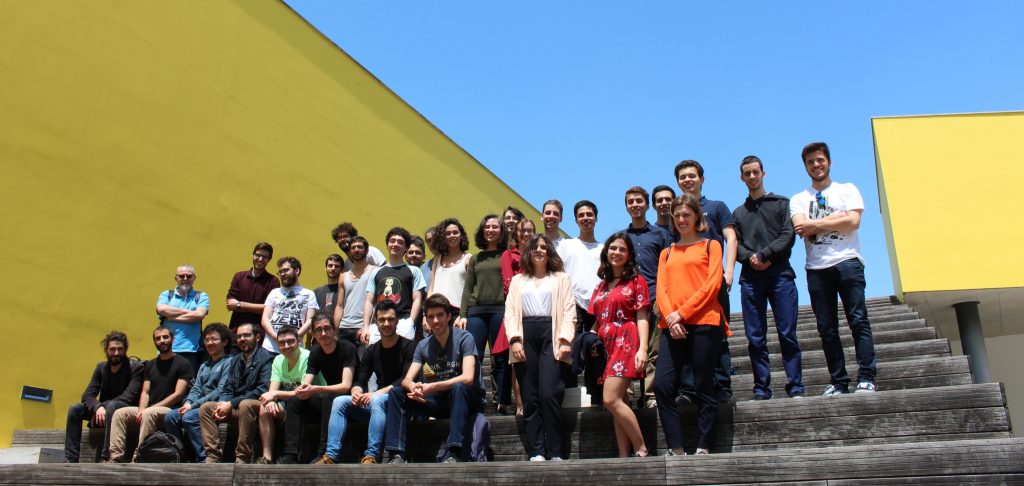 André Mota (n. 1998) | Arritmia interpolada * (2017)
para quarteto de guitarras
György Ligeti (1923-2006) | Bagatelas (1953)
para quinteto de sopros
Bernardo Beirão (n. 1997) | Idílio * (2017)
para piano
Eduardo Marques (n. 2000) |Quanto Morre Um Homem *(2018)
para tenor e piano
Sérgio Azevedo (n. 1968) |Bergerettes I – 1º and.
para oboé
Anne Victorino d'Almeida (n. 1978) | Sonatina Breve
para oboé e piano
Eurico Carrapatoso (n. 1962) | Três Peças Atlânticas
para oboé e piano
João Carlos Pinto (n. 1998) | Nothingness as an Emergence * (2018)
para violoncelo preparado e electrónica
Luís Mandacaru (n. 1997) |Hexagramas * (2017)
para piano a 4 mãos
Giovanni Zaniol (n. 1992) |Richiami II * (2018)
para flauta, oboé, corne inglês e percussão
Giovanni Zaniol (n. 1992) |Le domande di Aldo * (2018)
para quarteto de saxofones e electrónica
Ensemble de Música Contemporânea da ESMAE
Direcção Musical: Bernardo Lima
Luís Neto da Costa
Um concerto colaborativo entre a Escola Superior de Música e Artes do Espectáculo ESMAE/IPP e a Escola Superior de Música de Lisboa ESML/IPL
Evento integrado no projecto de investigação "Criação, Circulação, Registo e Edição de obras de Música Portuguesa Contemporânea", CCRE-MPC, apoiado pela FCT e FEDER no âmbito do PT2020
(* – obras em estreia absoluta)