Interdisciplinary Research Seminars "Manuscritos em Diálogo"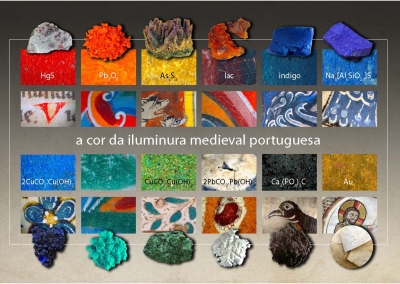 Conservation and restoration of medieval manuscripts: from assessment to intervention
Maria João Melo, Rita Araújo, Paula Nabais (DCR, NOVA FCT)
---
Interdisciplinary Research Seminars "Manuscritos em Diálogo"
The idea of gathering together interdisciplinary scholars to discuss some specific aspects related to the music, liturgy, art, palaeography and conservation of Iberian manuscripts stemmed from the scholarly discussions at the first Interdisciplinary Conference on Iberian Manuscripts (Faculty of Social Sciences and Humanities, Lisbon, October 2017).
These seminars are envisioned as didactic events devoted to spread useful information on how to tackle the study and description of different kinds of medieval manuscripts. The seminars aim to create bridges among scholars from different areas and promote dialogue between them. Seminars will be held every month from February to June 2018 and their participation is free.
Official languages: Portuguese, Spanish, French, English.
Organizers: Elsa De Luca and Alicia Miguelez
Eventos Relacionados