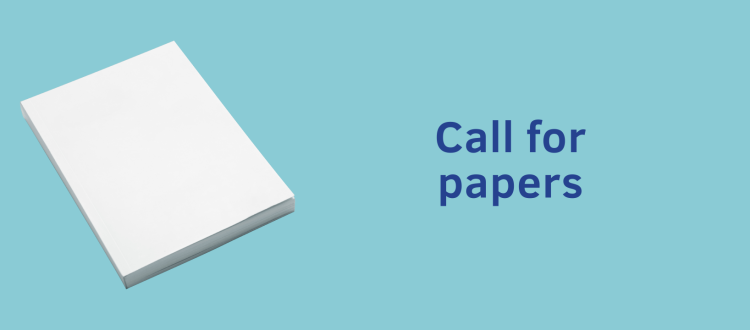 Lost & Found: Traces of Early Music. An International Colloquium on Fragmentology Cascais, Portugal – 19-22 July 2023
Call for Papers
Lost & Found: Traces of Early Music. An International Colloquium on Fragmentology
Cascais, Portugal – 19-22 July 2023
Lost&Found is a three-year project that focuses on fragmentary musical sources from the medieval and early modern periods in Portuguese collections, prompting renewed comprehension of these cultural products and their meanings. The project develops across two lines of research: 1) medieval musical-liturgical fragments and 2) incomplete sources of polyphony, including the reconstruction of missing voice-parts. Launched in March 2021, it is funded by the Government of Portugal through the FCT–Portuguese Foundation for Science and Technology, and is hosted at CESEM–Centre for the Study of the Sociology and Aesthetics of Music at Universidade NOVA de Lisboa.
With the project reaching its final months, we will be ready to share the findings, ideas, and difficulties we have encountered in the process. To that end, we are organising an international colloquium to be held in Cascais – a charming coastal town about 30 Km west of Lisbon – on 19-22 July 2023. We would like to invite colleagues to join us in the discussion.
The purpose of the Lost&Found project has been to reconstruct and study incomplete sets of musical sources and their historical contexts with the aim of investing them with significance beyond their condition as fragmentary cultural artefacts. Surviving musical-liturgical fragments are often the oldest, if not the only, material traces of local liturgical uses and rituals, and processes of transmission and reception of textual and chant repertories; they can also be sources of rare chants and formularies, and provide links between extant complete or nearly complete sources.
Fragments are not only the remnants of former entire codices. They also represent the vestiges of the circumstances that determined their making. Thus, to study sets of musical-liturgical fragments with the same provenance over an extended chronological timeframe is indeed to investigate and reconstruct their broader synchronic and diachronic contexts. Fragments can improve knowledge of a given liturgical use, reveal the origins of texts, formularies, chants and systems of notating them, and point to the web of connections between central and lateral traditions, and processes of continuity and change.
Much in the same way, to reconstruct missing parts of polyphonic works is to recreate a whole context, as well as being a learning process in itself. Through comprehensive analysis both of the extant parts and of comparable complete works that will inform the process of reconstruction, in-depth stylistic and technical understanding of the repertory at hand may be developed. Moreover, as an act of recreation, this may generate competing versions of the same work in a way that is comparable to differing interpretations in actual performance. Thus, besides having a didactic potential, reconstruction enables the music to be resurrected for rendition and historical consideration.
With this in mind, we welcome papers developing any topic related to fragments and other incomplete sources of music (not limited to an Iberian background), including both chant and polyphony.
Abstracts for 20-minute papers (250 words max.) and short biographies (150 words max.) should be sent to <lostandfoundcolloquium@gmail.com> by 15 January 2023. Participants will be informed of whether their abstracts have been accepted by 15 February 2023.
Since, in principle, we do not wish to have parallel sessions, so that participants are able to attend the whole event, there will be room for thirty papers, including presentations by the project team members. However, the format of the colloquium may be adjusted depending on the number and relevance of the proposals received.
The colloquium keynote speakers will be Susan Rankin (University of Cambridge) and Owen Rees (Queen's College, University of Oxford). There will also be a concert by the Porto-based ensemble Arte Minima directed by Pedro Sousa Silva.
We intend to publish a volume containing a number of papers presented at the colloquium, which will go through a process of selection, peer reviewing, and editing.
This colloquium is co-hosted by the CESEM–Centre for the Study of the Sociology and Aesthetics of Music at Universidade NOVA de Lisboa in the framework of the FCT-funded R&D project PTDC/ART-PER/0902/2020 and Fundação Dom Luis I, Cascais.
Organising committee: João Pedro d'Alvarenga and Alberto Medina de Seiça, with the assistance of Zuelma Chaves, Nuno de Mendonça Raimundo, the managing team of CESEM, and Isabel d'Alvarenga (Fundação Dom Luis I).
Download a PDF version of the Call for Papers here
Visite the colloquium website here