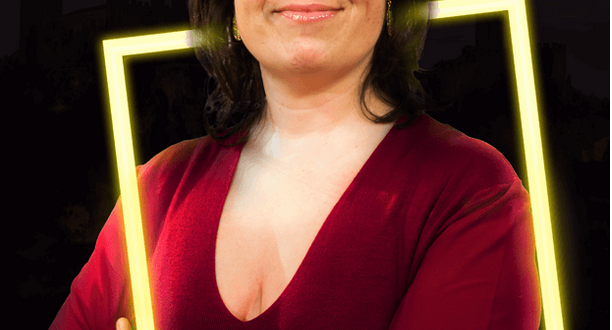 Luzia Rocha: New articles
"An Unexpected Presence, or the Master of Dance and the Master of Music in Portuguese Baroque Society", published, Journal of Musicological Research (Routledge, Taylor & Francis). Your eprint link is ready to use and is (with 50 free downloads): https://www.tandfonline.com/eprint/CX9Y2Z32JWC65EFEV8FZ/full?target=10.1080/01411896.2020.1786383
"Music Iconography, Opera, Gender and Cultural Revolution – The Case Study of the Kwok On Collection (Portugal)", published, vol. 59: 3-4, Studia Musicologica, Academiae Scientiarum Hungaricae, https://akjournals.com/view/journals/006/006-overview.xml
---
EUROPEAN HERITAGE DAYS 2020
ALPIARÇA CITY HALL / CASA DOS PATUDOS – ALPIARÇA MUSEUM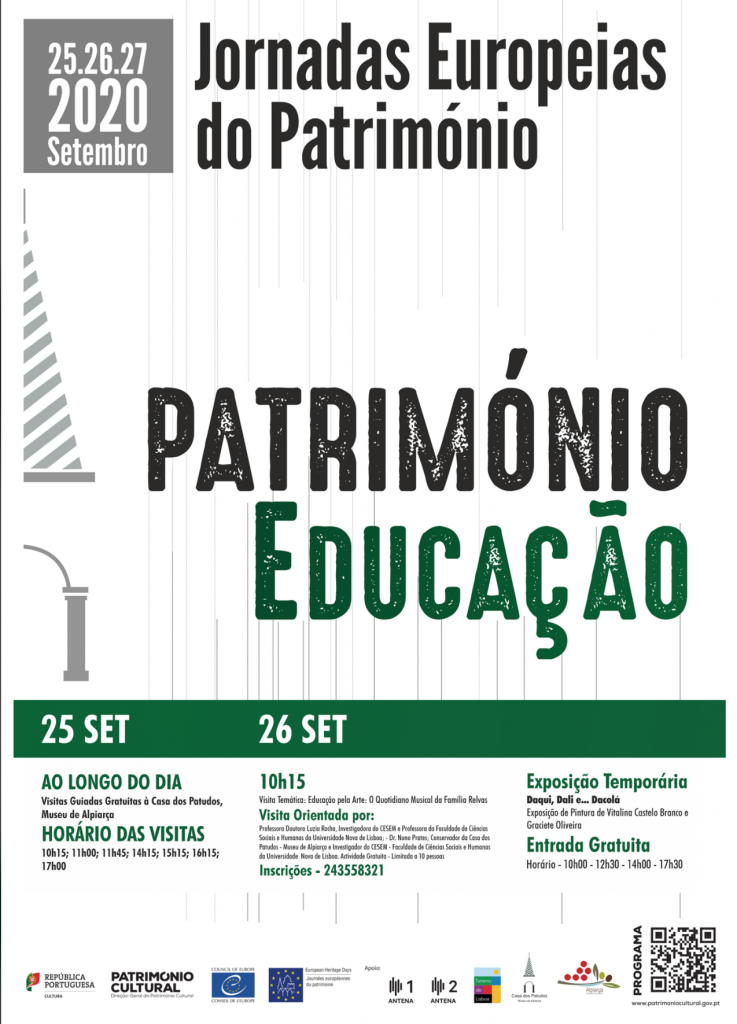 The European Heritage Days are an annual initiative of the Council of Europe and the European Union, involving around 40 countries, with the aim of raising citizens' awareness of the importance of protecting Heritage.
In 2020 the European Heritage Days are subject to the theme: Heritage and Education and will take place on the 25th, 26th and 27th of September.
This theme aims to raise awareness of the role of heritage in education and the role of education in heritage, the richness and complexity of this relationship – in literature, the arts, monuments, dance, theater, landscape , games, museums, photography, archaeology or music, among many others.
Due to the high importance of the event, the Municipality of Alpiarça and Casa dos Patudos – Museu de Alpiarça join this initiative, in association with CESEM / NOVA FCSH, through the guided tour (free admission) carried out by Doctor Luzia Rocha and Dr. Nuno Prates with the theme "Education through Art: The Musical Daily Life of the Relvas Family". Saturday, September 26, 10:15 am (appointment at 243558321).
More information at: http://w3.patrimoniocultural.pt/jep2020/digital/