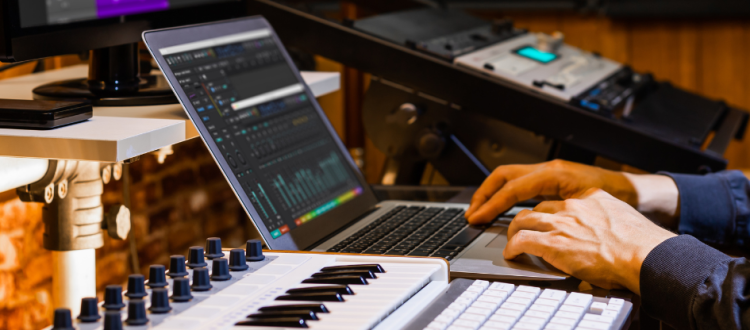 Itinerant musical composition classes to develop and enhance artistic skills
Title: "Itinerant musical composition classes to develop and enhance artistic skills"
Acronym: IMCC
Duration of the project: 36 months (01.09.2019 — 31.08.2022)
Partners:
See here details about the project in the EU Commission site:
https://ec.europa.eu/programmes/erasmus-plus/projects/eplus-project-details/#project/2019-1-FR01-KA203-062976
The priorities we have chosen:
1- Supporting individuals in acquiring and developing basic skills and key competences through Itinerant Musical Composition Classes -IMCC (a Masterclasses week organized in each partner institution) our aim is clearly to support our students in acquiring and developing creative, artistic, language and multicultural skills in order to foster their employability in a fast changing music world. They will get to discover courses and techniques they would not have studied in their home university, thanks to each partner's expertise : instrumental and electronic composition, software creation for music and sound, ethnomusicology, sound and radio arts, sound dramaturgy at theatre, etc.
2 -Tackling skills gaps and mismatches through this new and experimental pedagogy – IMCC – we aim to meet the learning needs of students. Students will then move from one partner organization to another. Partners will work together on a digital art portfolio, which will both contribute to developing an original learning-outcome curricula and to develop the digital competences of teachers and students. Specialists in each partner organization will guide students to the creation of digital art portfolios, using original artistic and digital methods.
3-Open education and innovative practices in a digital era:
a) The IMCC aims to be a fun and a differentiated teaching method. The international and collective element makes it a real innovating experience, since this multiplicity will allow broadening of habits, an opening of mind and art techniques.
b) Through the development of digital art portfolios teachers and students will be encouraged to use digital technologies in a creative and collaborative way, taking in account the European frameworks on the digital competences.
c) Masterclasses and the final concerts realized by students from all organizations will be recorded, so as to be used as a teaching and learning tool as a free and open education resource.