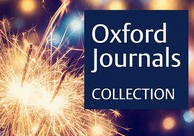 Free and Full Access to International Scientific Papers
Until the end of March, the entire NOVA FCSH community will be able to access Oxford University Press magazines free of charge.
A set of 342 journals, 154 of which in the areas of Social Sciences, Arts and Humanities, are available in free access through this link to Oxford University Press.
By the end of March, access to the NOVA FCSH campus is direct (through a computer connected to the fixed or wireless network of the campus). From home or from another location, you can access databases with the same download permissions as you would have on campus using FCSH ID credentials. To do this, simply configure your browser to use the Faculty proxy server, and then enter the FCSH ID User and Password, which will be requested.
Detailed instructions for configuring your browser with the FCSH proxy can be found here.
For more information, contact the library team at biblioteca@fcsh.unl.pt