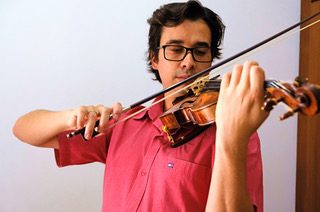 The violin of Flausino Valle, the Brazilian Paganini" (1894-1954)
The artistic researcher Leonardo Feichas (doctorate in musical arts), who analyzes the process of creating an interpretation in the work of Brazilian composer and violinist Flausino Valle (1894-1954), the "Brazilian Paganini" (expression used by Villa -Lobos), presents to the world the violin that belonged to the composer / violinist. The researcher, who since 2017 is the curator of the violin and bow that belonged to Flausino Valle, had the opportunity to restore the instrument and has plans to make the debut of the instrument in public performance in the III Encontro de Cordas Flausino Valle: performance e Ensino Coletivo that will take part at the Universidade Federal de Pelotas (UFPel), Rio Grande do Sul, Brazil, from July 20 to 28.
The report on the reform of the violin follows here.
Flausino Valle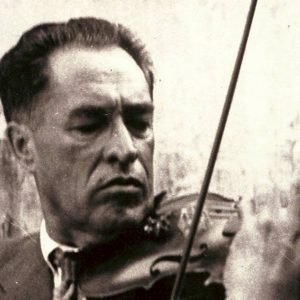 Flausino Valle Violin