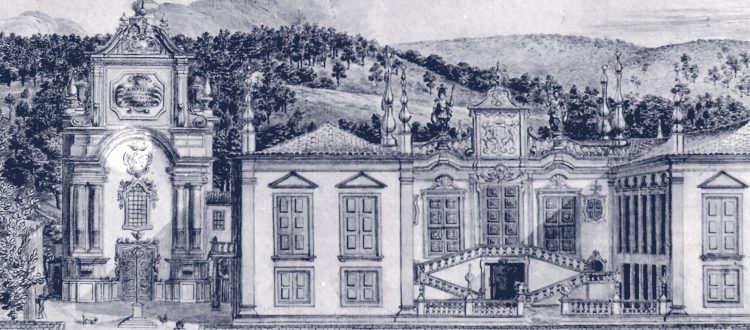 CESEM's Partnership with Casa de Mateus Foundation
Talks on Art, Science and Culture | 20th October, 15:00
On October 20th at 3PM, there will take place the thematic "Architecture and Music of Italian Influence in the Iberian Peninsula in the Eighteenth century" in one more event of "Talks on Art, Science and Culture" at Casa de Mateus with Professor João Cabeleira (Lab2.pt – Laboratório de Paisagens, Património e Território da Escola de Arquitectura e do Instituto de Ciências Sociais da Universidade do Minho) and Professor Ricardo Bernardes (CESEM – Centro de Estudos de Sociologia e Estética Musica da Universidade Nova de Lisboa).
The entrance is free, with limited seats, so it is suggested to pre-register via email: cultura@casademateus.pt
---
Concert – Maestri e discepoli | 20th October, 21:30
From Naples to Lisbon: David Perez and António Leal Moreira
This concert presents excerpts of court serenades by António Leal Moreira (1758 – 1819), one of the most important Portuguese composers of the second half of the eighteenth century. among with some instrumental works by the neapolitan composer David Perez (1711 – 1778), Moreira's teacher at Seminário da Patriarcal in Lisbon.
Concert Fee: 10 €
---
Nasoni, Mateus and the Music of their TIme | 21st October 10:00-18:00
The Casa de Mateus Foundation celebrates with a symposium the influence of the Italian architect Nicolau Nasoni, associated to the building of Casa de Mateus, and also responsable for the Clérigos do Ponto among other important works in Northern Portugal.
The symposium Nasoni, Mateus and the Music of his time intends to be an opportunity of multidisciplinary exchange between the filed of musicology, architecture, Music History and Art History.The main subject is the question of Music and the Baroque espaciality around Nasoni and his legacy. As a result of this event, a book will be published with the support of Lab2Pt of Universidade do Minho, Casa de Mateus Foundation, CESEM of Universidade Nova de Lisboa and FCT.