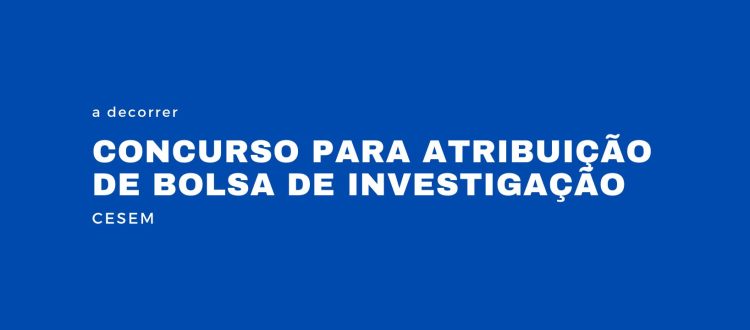 Women's health, well-being during pregnancy and the perinatal bond: contributions from prenatal singing (Singing Womb) – BII Biomedical engineering
The project SINGINGWOMB will solely take place in Portugal (Lisbon).
The initiation student will assist the research team in carrying out the tasks performed during the term of the project, with particular emphasis on the multidisciplinary teamwork, ease of interpersonal relationships, data collection and processing of maternal physiological parameters related to electrodermal activity.
The duration of the studentship for scientific initiation is 7 months and is non-renewable. The expected starting date is 1st May 2023.
The candidate must send an application letter, including identification and contact details, accompanied by the following: (1) Curriculum Vitae, (2) proof of enrollment in a Biomedical engineering degree (Licentiate) or certificate of qualifications (Licenciate – Biomedical engineering degree) and proof of enrolment in a Biomedical engineering degree (Master), (3) declaration by the candidate that she/he does not exceed, with the conclusion of the studentship contract in question, an accumulated period of one year in this type of scholarship, followed or interpolated, and has not already been a beneficiary of any other research scholarship directly or indirectly financed by the FCT and, optionally, other supporting documents deemed relevant.
Applications should be sent by e-mail to cesem@fcsh.unl.pt, with the reference "BII SingingWomb Biomedical" in the subject line.
The chosen candidate will be notified via e-mail.
More details here.
Minutes: