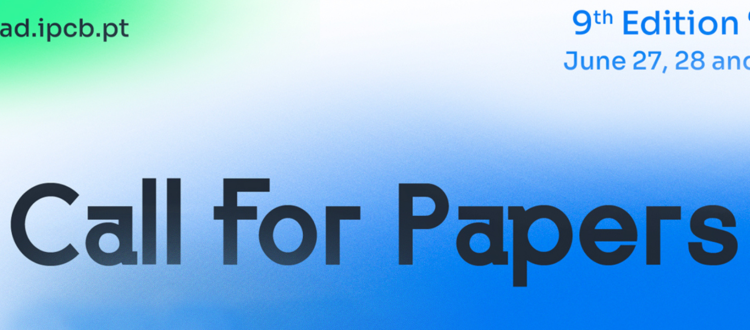 Call for papers for the EIMAD '24
The Polytechnic Institute of Castelo Branco, through the School of Applied Arts, promotes the EIMAD '24 – 9th International Research Meeting on Music, Art and Design, on June 27, 28 and 29, 2024. The congress is a space for sharing and disseminating research results in the areas of design, music and arts.
EIMAD assumes its contribution to the Sustainable Development Goals, defined by the United Nations General Assembly in Agenda 2030. In addition, EIMAD establishes a correlation between the objectives of the UN 2030 Agenda with the principles of the European Commission's New European Bauhaus initiative, namely in the relationship between the European Green Deal and the improvement of the quality of life, places and living.
Thus, the articles submitted to EIMAD must demonstrate their scope and framework regarding the intersection of the specialty areas of design, music or arts, with one or more of the Sustainable Development Goals of the UN Agenda 2030 and / or NEB principles: Beauty, Sustainability and Inclusion, in the following areas: 1. reconnecting with nature; 2. rediscovering a sense of belonging; 3. prioritising the places and people that need it most; 4. fostering long-term sustainable development, circularity and integrated thinking in the industrial ecosystem.
Additional information at eimad.ipcb.pt