I's Incubator – Investigation and Incentive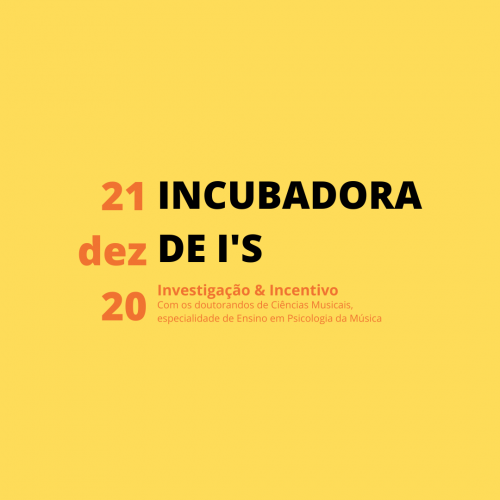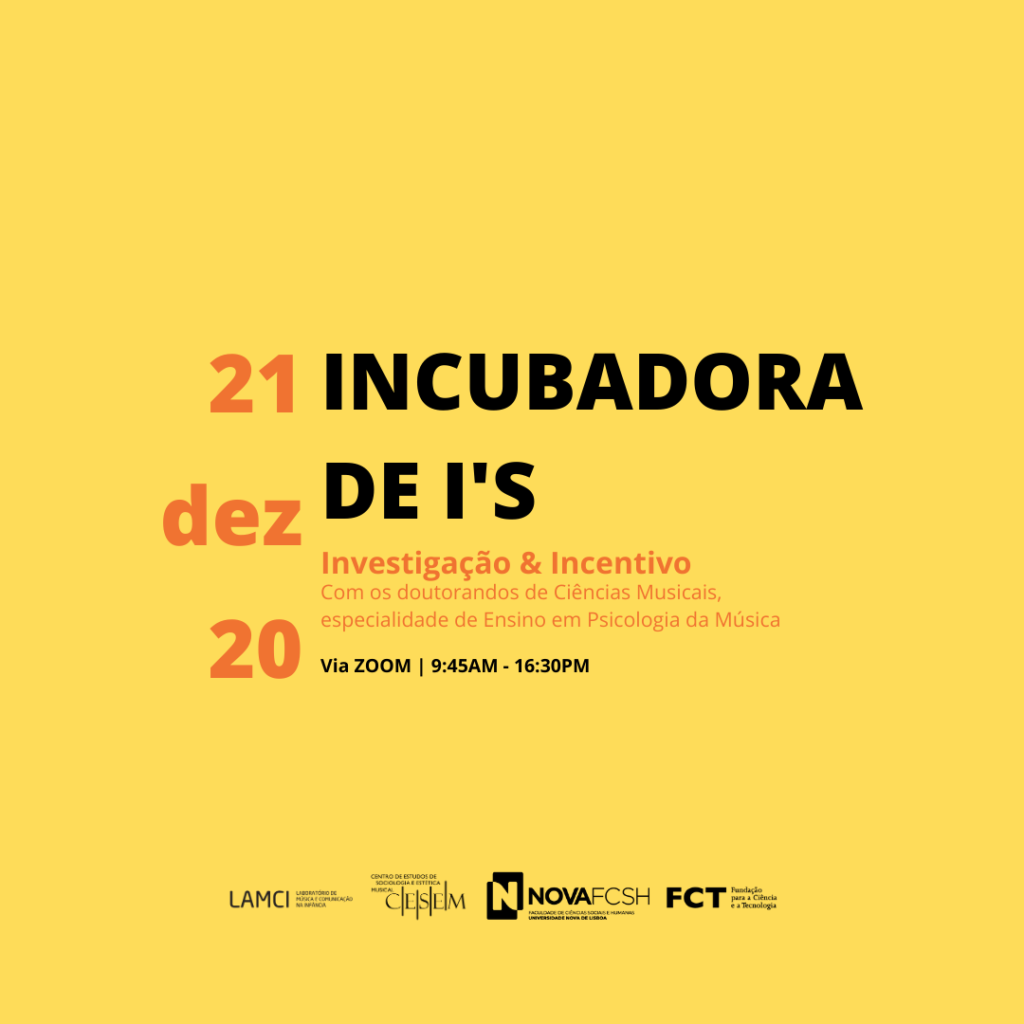 The Education and Human Development Group is organizing a meeting on the 21st of December 2020 (Monday) for doctoral students in Musical Sciences, specializing in Music Education and Psychology of Music. Three projects in progress, three project proposals and the fervent ideas of the 1st year doctoral students will be presented. An opportunity to share research and to receive constructive and inspiring feedback.
See here the programme.