1 event,
3rd Conference Music, Media and Audience (1974-2020)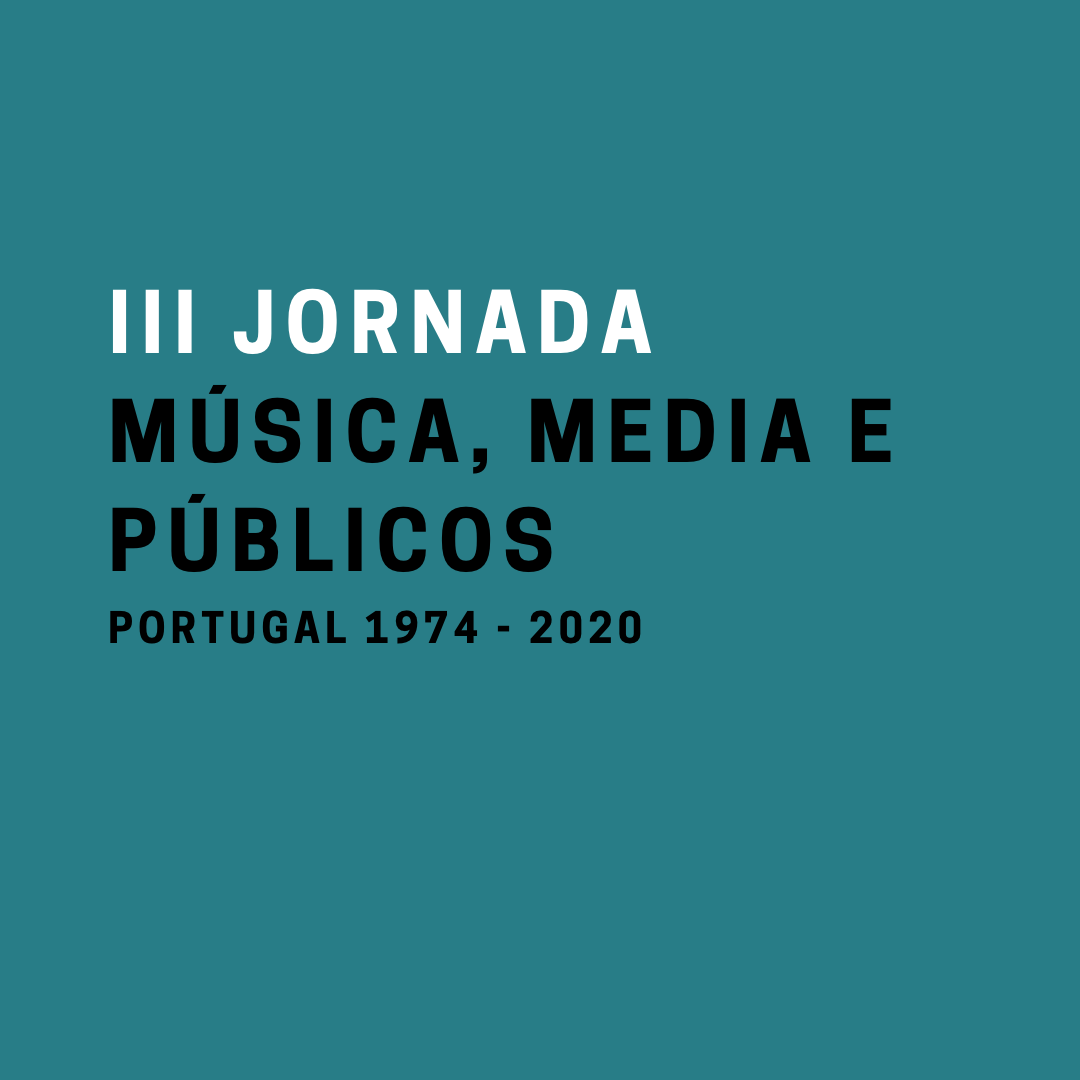 On January 30th, the 3rd Conference Music, Media and Audience will take place at NOVA FCSH, Av. de Berna. The Conference is part of a SociMus/CESEM project, which aims to gather and process information in order to contribute to scholarly knowledge on the expansion of critical mass on Portuguese musical practices post-April 25th. This research...
1 event,
The Hieronymite Musical and Liturgical Tradition within the European Context (14th-16th c.)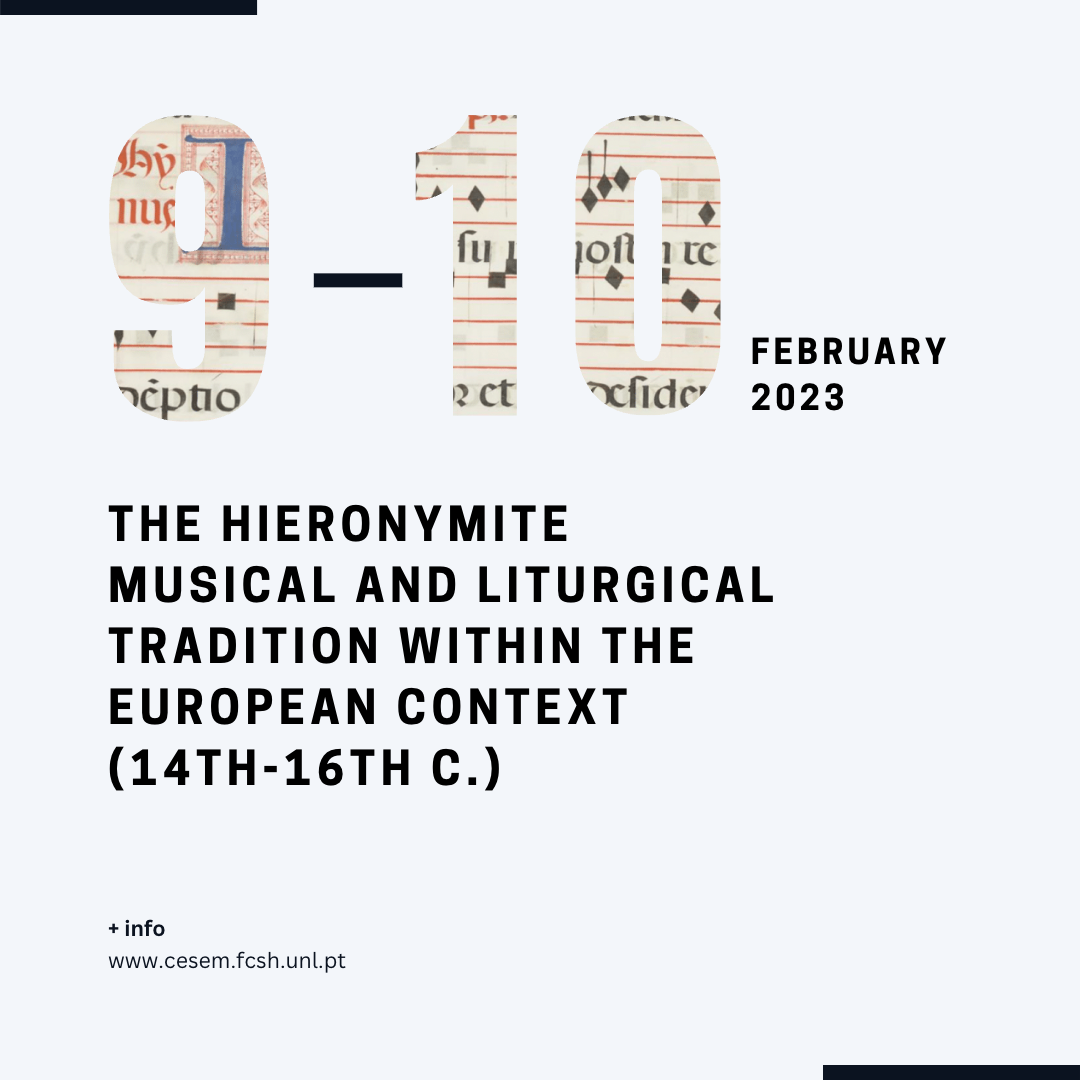 Inspired by Franciscan spirituality, the Order of Saint Jerome was founded in the fourteenth century and settled in Castile and Portugal. During the fifteenth century, the number of Hieronymite houses increased thanks to the patronage of ecclesiastical and temporal authorities. This conference will focus on the music and liturgy of this Iberian Order, along with...