2 events,
"Forensic Heritage" – Seminário IN2PAST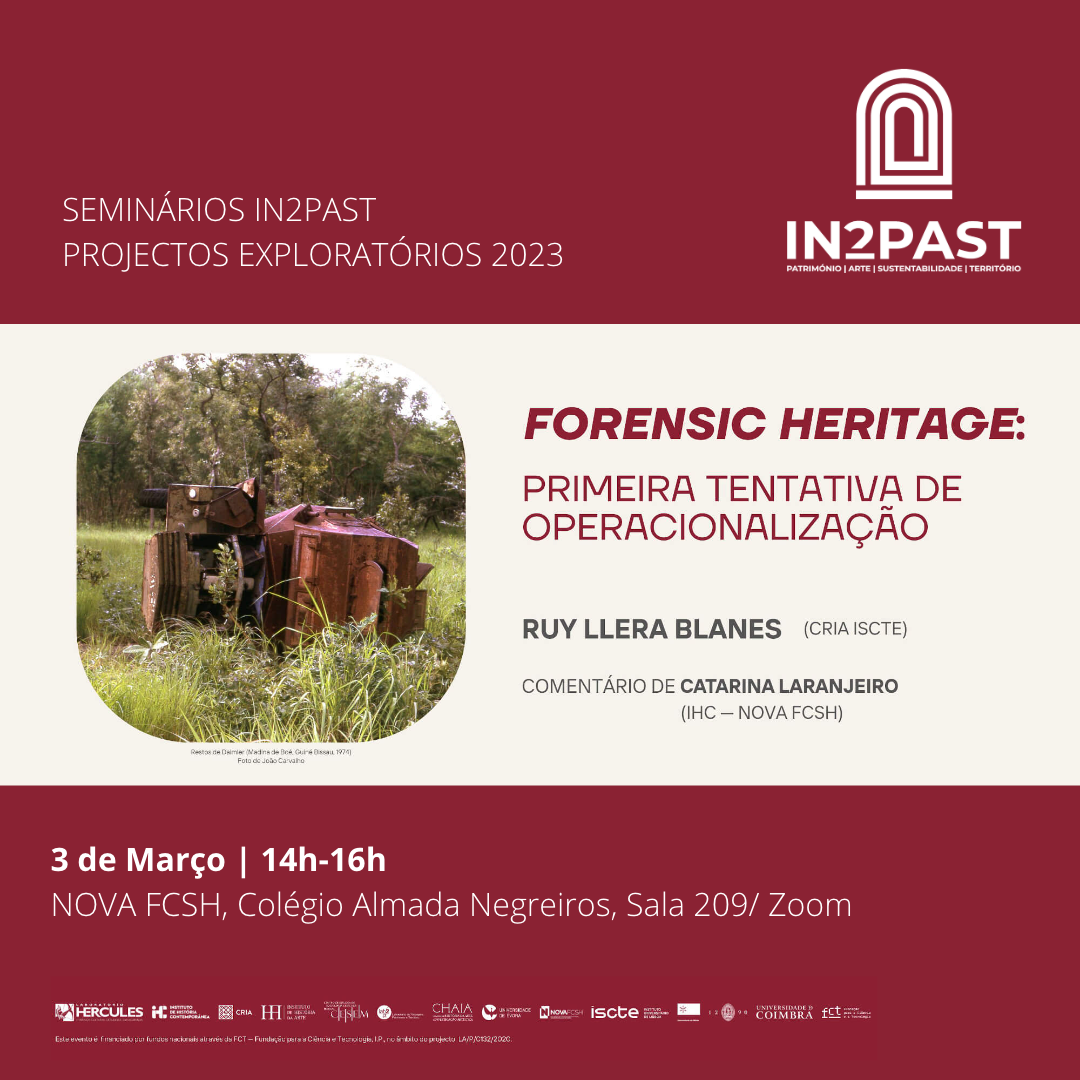 Forensic Heritage: Primeira Tentativa de Operacionalização Apresentação de Ruy Llera Blanes (IR; CRIA ISCTE) e demais equipa do projecto: Pedro Aires Oliveira (IHC — NOVA FCSH), Víctor Barros (Casa de Velazquez), Xurxo Ayán (IHC — NOVA FCSH), Marta Prista (CRIA ISCTE), Maria Cardeira da Silva (CRIA — NOVA FCSH), Fátima Ferreira (Lab2PT) e Francisco Mendes (Lab2PT). Comentários de Catarina Laranjeiro (IHC — NOVA...
Methodologies and resources for teaching music to the blind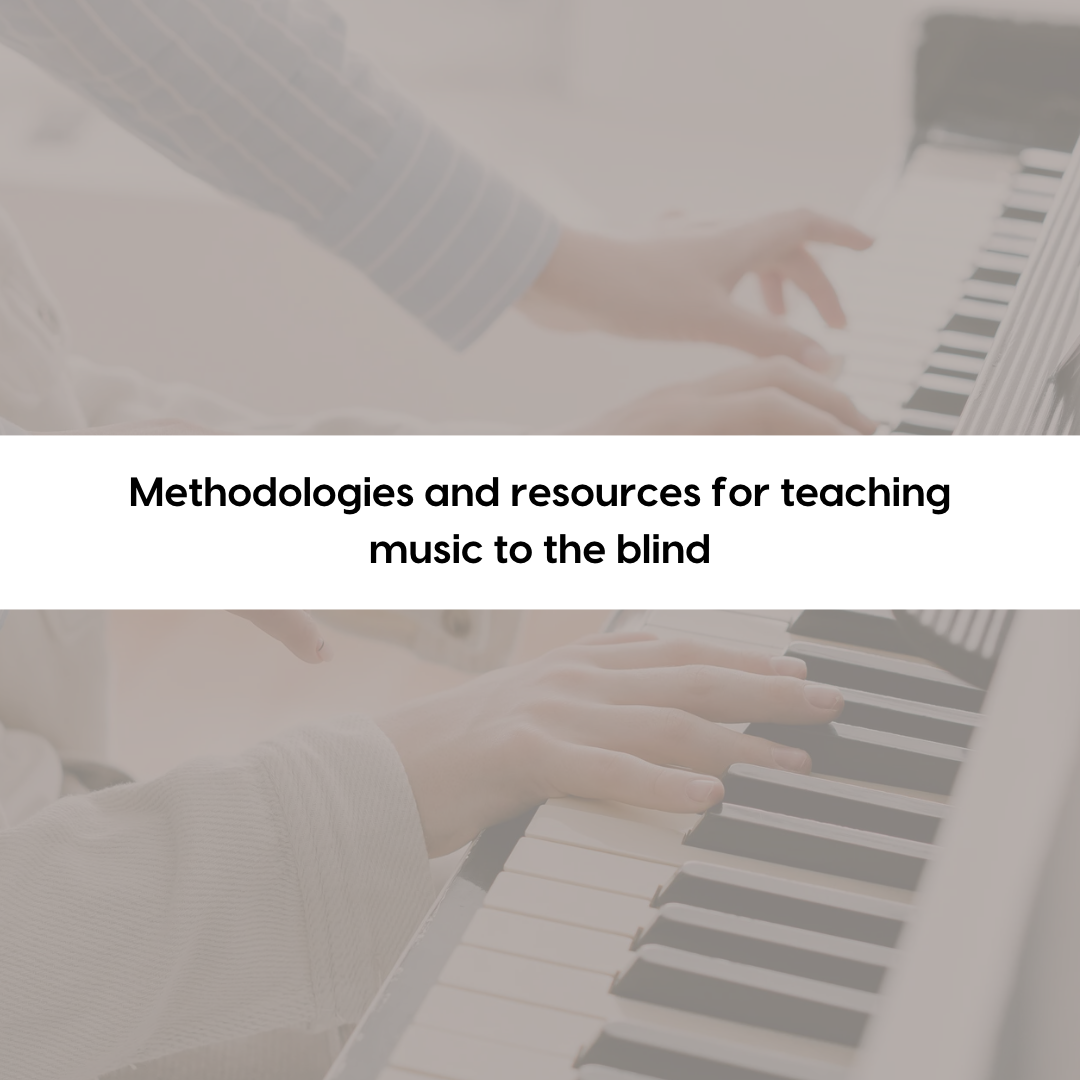 The session "Methodologies and resources for teaching music to the blind" will take place next Friday, March 3, at 2 pm, at Amphitheater A 224 of Colégio Almada Negreiros. The event includes presentations by Dídia Lourenço (Associação Bengala Mágica), Rui M. Pinto (CESEM), Catarina Braga (CESEM) and Luís Barreira (ITI/LARsys-IST), on the Filarmónica Enarmonia project...
1 event,
Working Meetings of COST Action CA21161, EarlyMuse, at NOVA FCSH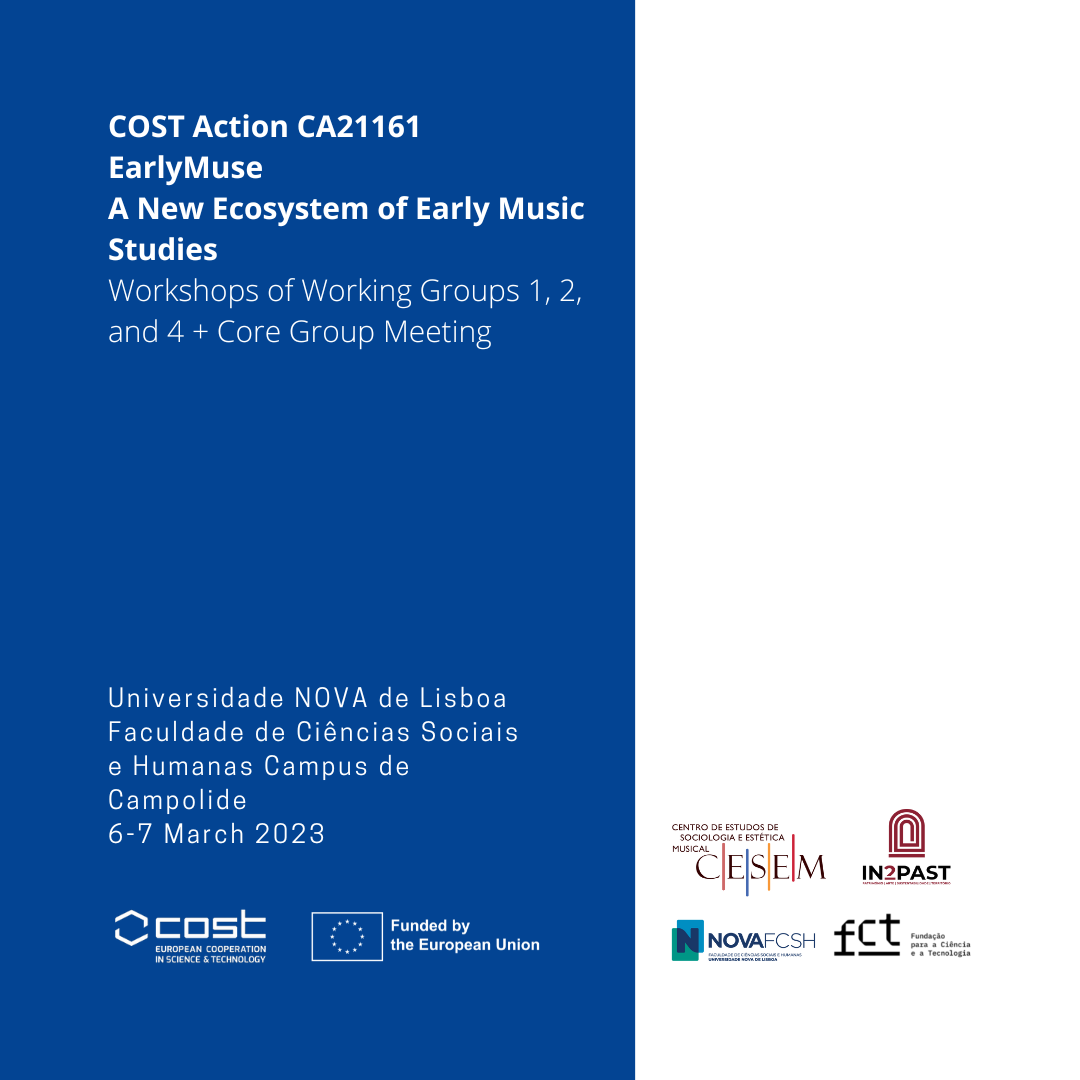 On 6 and 7 March, NOVA FCSH will host working meetings of the COST Action CA21161, "EarlyMuse – A New Ecosystem of Early Music Studies", in which five CESEM researchers will participate: João Pedro d'Alvarenga (local organiser) and Pedro Sousa Silva, both members of the Action Management Committee, Andrew Woolley, Elsa De Luca, and Ivan...
1 event,
Coralities: Wagner, Dramaturgy and Beyond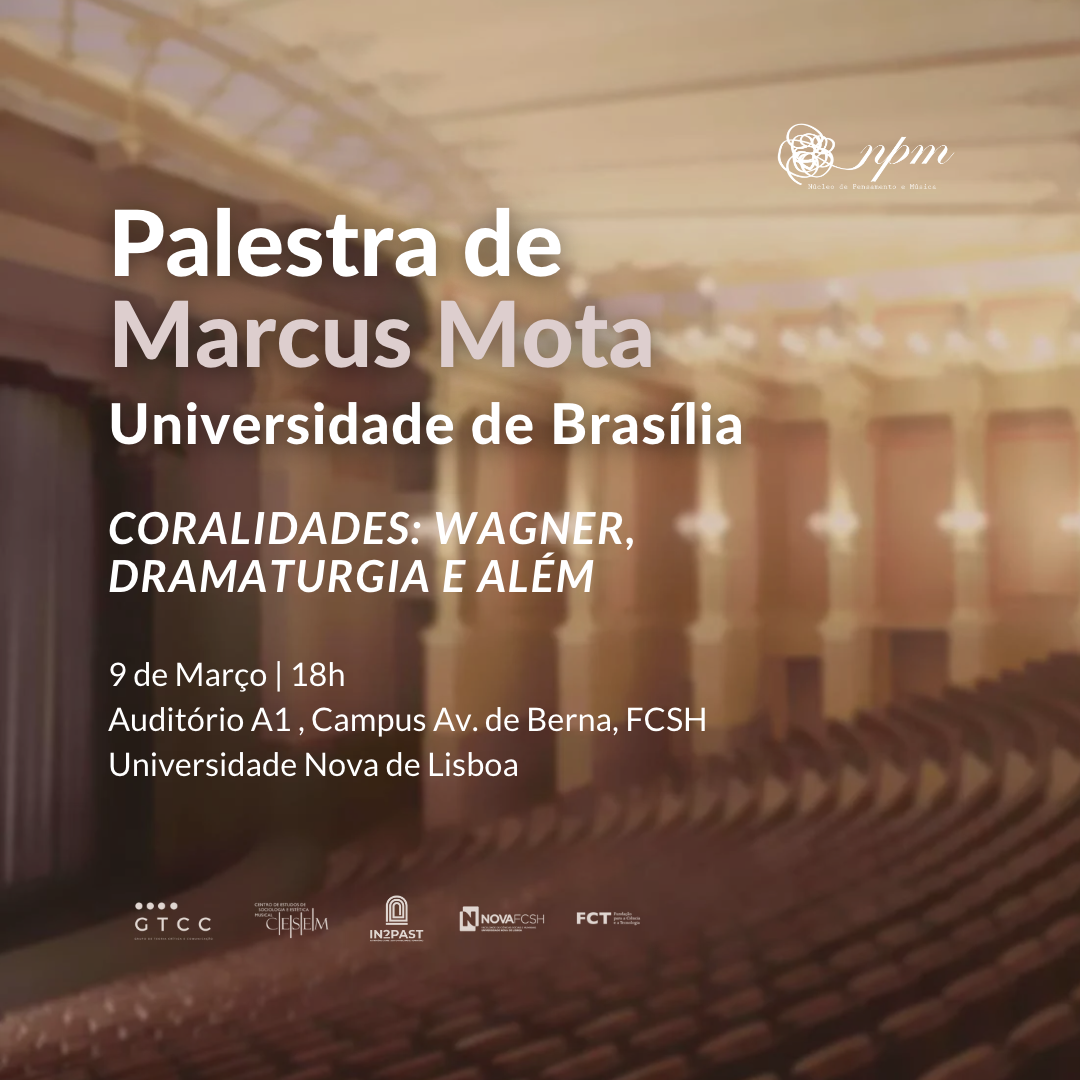 The presence of the chorus in dramatic-musical works and its multiple functions are fundamental themes in the German reception of ancient Athenian dramaturgy. Within this reception, Richard Wagner takes central stage: while reappraising the model of Athenian dramaturgy, he transfers choral functions to the orchestra. In doing so, Richard Wagner points to new possibilities of...
1 event,
Jornada Euterpe no Museu Nacional da Música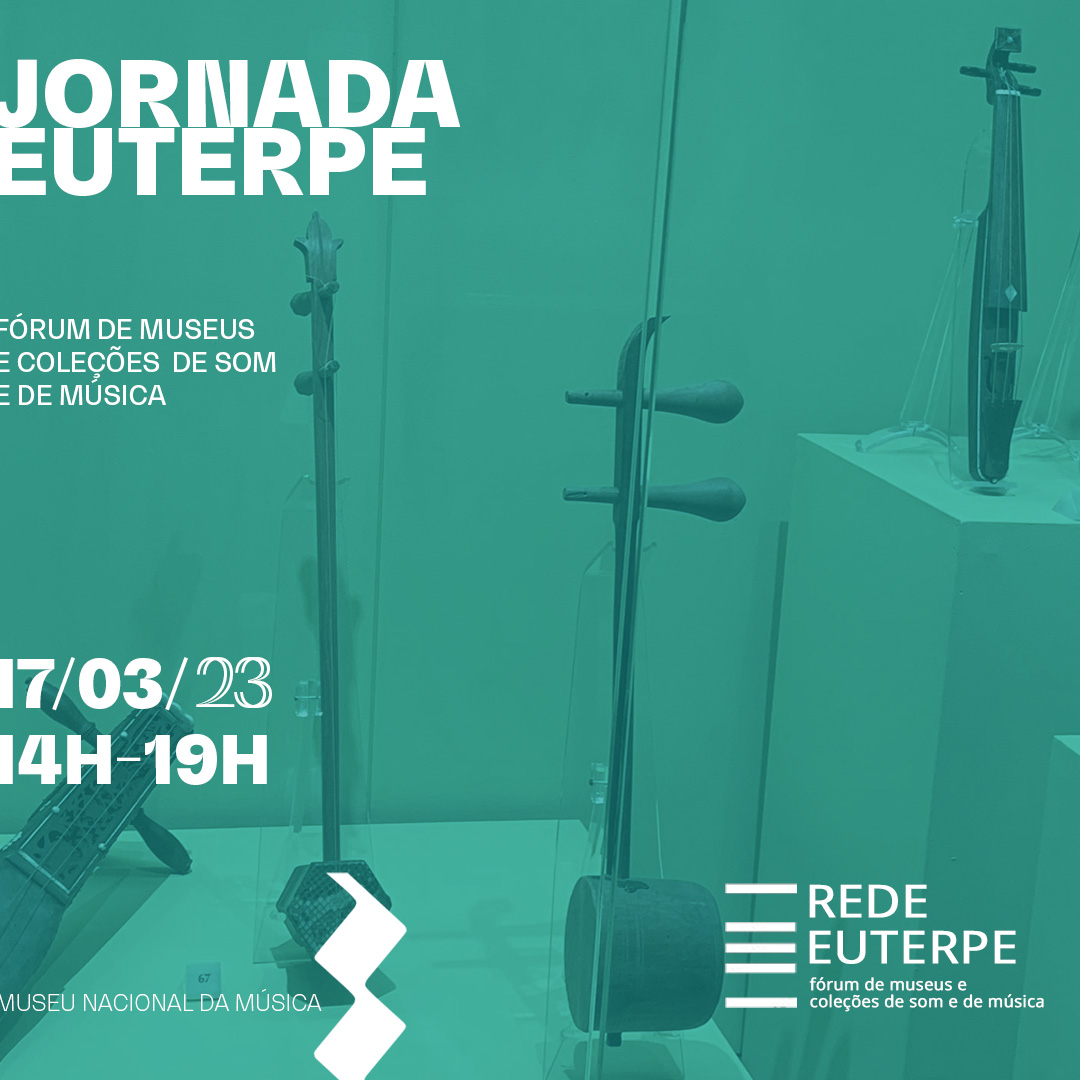 No próximo dia 17 de Março é pela primeira vez apresentada a Rede Euterpe, estrutura que reúne diversas entidades, públicas ou privadas, museológicas ou não, detentoras de coleções de som e de música, com o intuito coletivo de melhor servir a causa patrimonial a que se dedicam, fomentando o diálogo técnico e científico entre instituições, desenvolvendo...
1 event,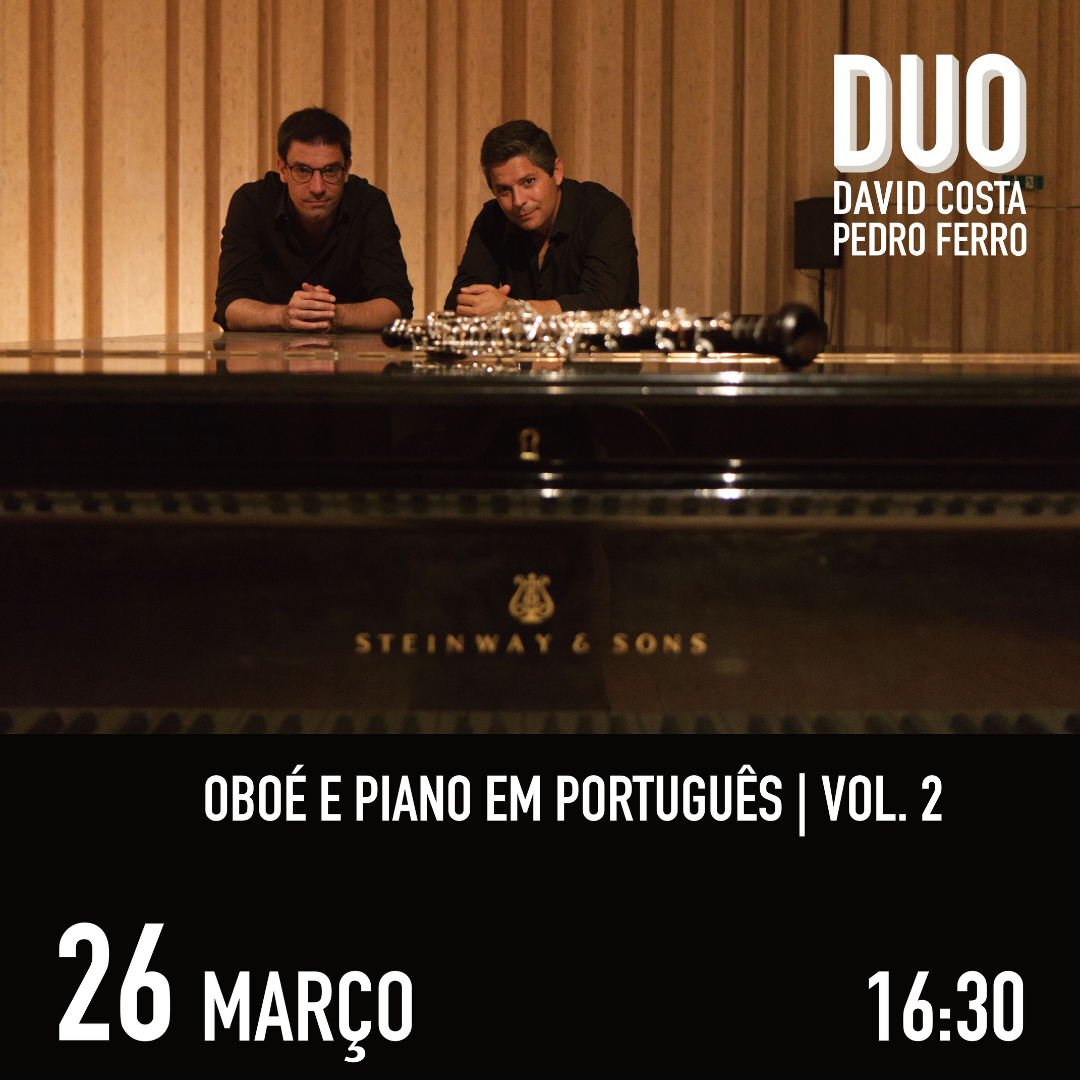 The Duo David Costa and Pedro Ferro premières next March 26, 2023, 4:30 p.m. at Teatro-Cine Torres Vedras, the project "Oboe and Piano in Portuguese | Vol. 2", consisting of 4 works commissioned to Portuguese composers and the winner of the Duo David Costa and Pedro Ferro International Competition Música Terras de Santiago 2022 –...