1 event,
Working Meetings of COST Action CA21161, EarlyMuse, at NOVA FCSH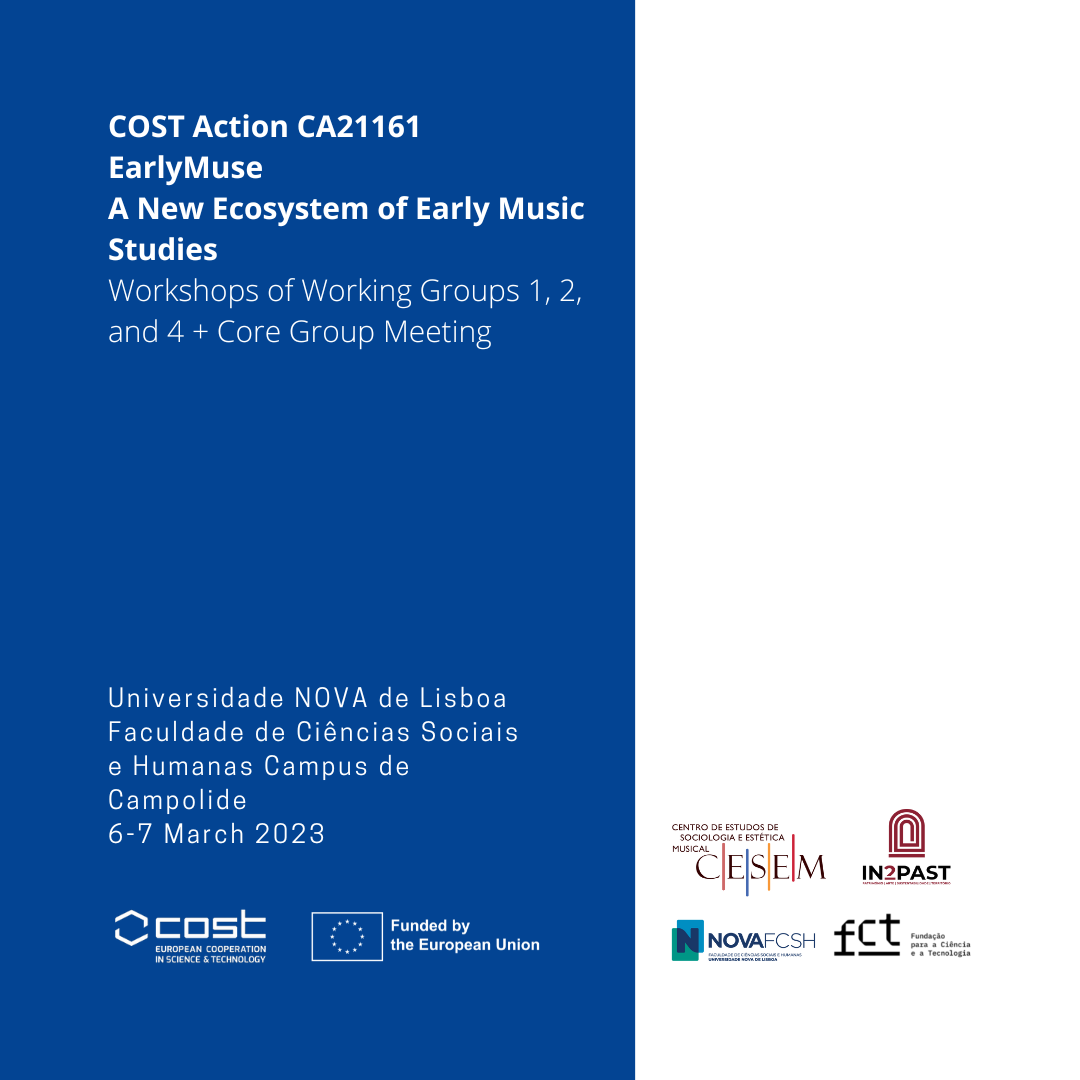 On 6 and 7 March, NOVA FCSH will host working meetings of the COST Action CA21161, "EarlyMuse – A New Ecosystem of Early Music Studies", in which five CESEM researchers will participate: João Pedro d'Alvarenga (local organiser) and Pedro Sousa Silva, both members of the Action Management Committee, Andrew Woolley, Elsa De Luca, and Ivan...
1 event,
Coralities: Wagner, Dramaturgy and Beyond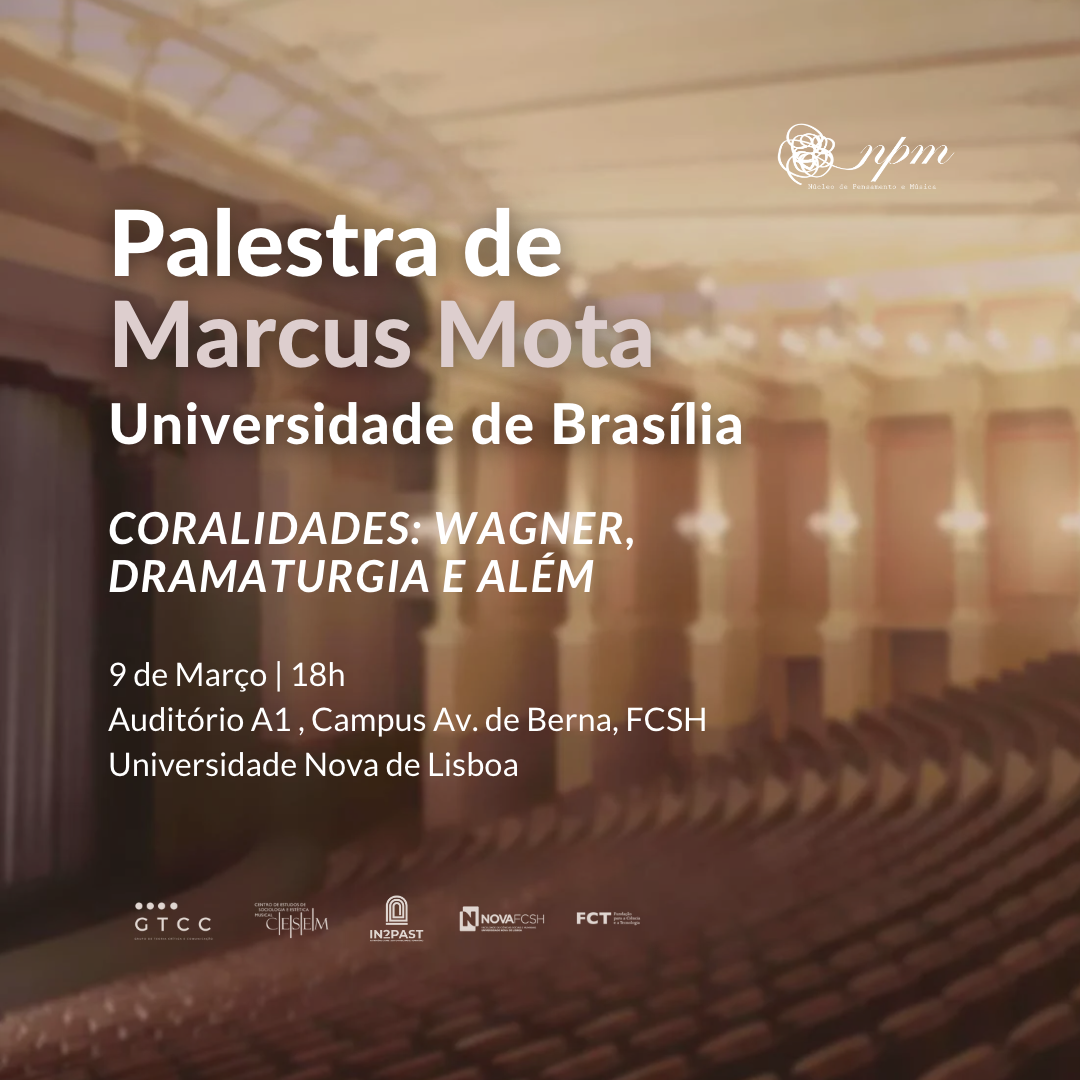 The presence of the chorus in dramatic-musical works and its multiple functions are fundamental themes in the German reception of ancient Athenian dramaturgy. Within this reception, Richard Wagner takes central stage: while reappraising the model of Athenian dramaturgy, he transfers choral functions to the orchestra. In doing so, Richard Wagner points to new possibilities of...