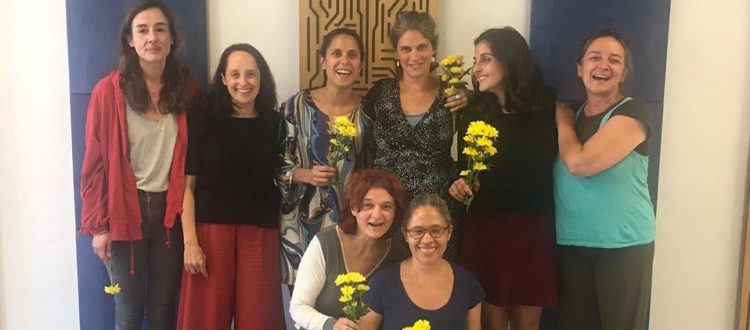 Project "ISO MAMMA – Group of Lullabies songs, from tradition to improvisation"
The ISO MAMMA project was born in November 2017 with the purpose of bringing the world's traditional lullabies repertoire to the general public and launching the idea that lullabies, as an accessible and simple musical genre, could serve as a basis for improvisation, thus inspiring parents to create affectionate and creative moments with their children. The group is composed of female voices that sing Capella's repertoire of lullabies from around the world and share the same passion for bringing this repertoire to the general public. This project is one of the activities of LAMCI of the GEDH of CESEM of FCSH of Universidade Nova de Lisboa.
Group members: ANNA GRABNER, CRISTINA BENEDITA, EDUARDA CARVALHO, ELSA BRAGA, FABIANA LEITE, FERNANDA PAULO, FELÍCIA VIEIRA, LUCILENE SILVA, TERESA ARRIAGA, TERESA PINHEIRO.