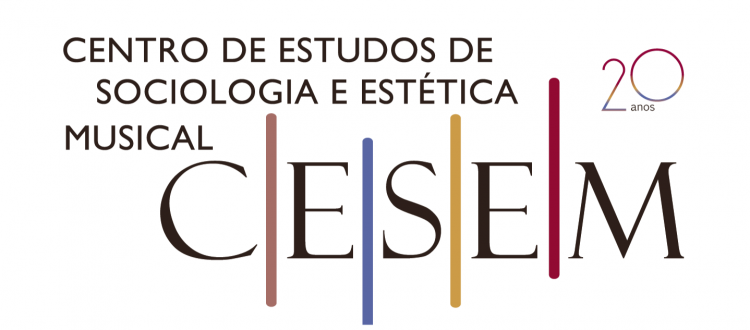 Important info about what's new in Apple's Macintosh line: new macOS 11 Big Sur and the new Apple M1 chip
As CESEM's computer equipment (and of its researchers) are mostly Apple branded, it is important for our researchers to be aware of the changes that have recently taken place in the Apple Macintosh line. Last week a new operating system (macOS 11 – Big Sur) was launched and, more importantly, Apple will gradually (but quickly) abandon chips with the Intel structure, for its own processors with the ARM architecture, which is the same as they use in their iPhone and iPad lines. At the moment the MacBook Air, MacBook Pro and Mac mini lines already use these new chips. This has consequences for digital score editing applications (Finale – CESEM has v25, Sibelius – we have version 2020.3 and Musescore – open source with version 3.5.2) and I will post here a summary of the compatibility with the new macOS and with the new Apple M1 chip:
Sibelius
Official Big Sur status: Supported
Official M1 status: Not supported

According to Avid's Big Sur compatibility chart, as of November 13, 2020, Sibelius 2020.6 and later is supported on Big Sur on Intel.
Senior product manager Sam Butler told Scoring Notes on November 11, 2020:
As it stands, we're hopeful that Sibelius will run very well on Big Sur on Intel Macs. We've been testing it since the first beta builds of macOS 10.11, and will likely support Sibelius 2020.6 (June's release) and later, although I don't see any reason why builds from 2019 won't run on it. Sibelius 2018.7 and earlier, including Sibelius 7.5, 7 and 6 etc. will not run on Big Sur.

We've also been testing Sibelius on the new Macs with Apple Silicon chips, and it's going fairly well. For now, it uses Rosetta 2 (Apple's translation layer to allow Intel apps to run on the Apple Silicon chips) and all core functions appear to work. There are a few remaining bugs that remain that's preventing us from announcing full support, such as the web enabled pages to sharing music online, but we're hopeful Chromium or Qt or even Apple will provide a solution soon.
Finale
Official Big Sur status: Not supported
Official M1 status: Not supported

In a Knowledge Base article updated on November 11, 2020, MakeMusic said:
We've been testing Finale 26.3.1 with macOS Big Sur on both Intel Macs and Apple's Silicon development kits for several months. Throughout this time, we worked closely with Apple to address any issues running Finale. At this point in time, we're aware of one cosmetic issue isolated to the new macOS. To our knowledge, everything else after a full Finale install looks good at this point using Big Sur on both Intel Macs and Apple Silicon Macs running Finale with Rosetta 2.

In recent years, the version of macOS that reaches the public has been known to change compared to the final beta versions provided to developers, so we'll start our final testing this Thursday (Nov. 12th) with the official public release when it becomes available. We will continue to test as needed and make a final determination on compatibility as soon as possible.

Although our testing has not revealed any major problems, we are remaining vigilant about any potential workflow and productivity disruptions. For this reason, we do not recommend updating to Big Sur if you rely on Finale until all testing is complete. 

All previous versions of Finale (v25 and earlier) are not compatible with operating systems beyond macOS 10.14 Mojave. No updates will be issued and these releases will continue to remain in their current state.
Musescore
Official Big Sur status: Not supported
Official M1 status: Not supported

As of November 17, 2020, Musescore's head of design Martin Keary has provided the following statement to Scoring Notes:
We have tested MuseScore on regular (Intel) devices running a beta of Big Sur and have seen no issues. However, we need to investigate the release version to see if this is still the case. For the moment, it looks like things will run fine but we need more time to confirm 100%.

Regarding the M1 chip (under Rosetta), we have made a change that will allow this to work with MuseScore 3.6, which will be released in December. However, users should be aware that they will not be able to upload scores to MuseScore.com or access the 'Start Centre' (due to an issue with Chromium). We will provide more updates about this issue soon.

For anyone using a device that has an M1 chip, we would advise you to upload your scores directly on musescore.com/upload for the time being.
Link for the original post here.
---
With regard to other applications, such as Office 365, Adobe Creative Cloud, browsers (Chrome, Firefox, Opera, etc.) and others, we recommend our researchers to research before upgrading the OS to the new macOS or before acquire a Mac with the new chips, taking into account which applications are essential for their work. However we can say that Microsoft already has a native version (which does not need the Rosetta 2 emulator) of Office for the new chip and Adobe is preparing a native version of its applications available in the Adobe Creative Cloud suite for the M1 chip but at the moment does not guarantee smooth operation for those who purchase a Mac with the new chip.