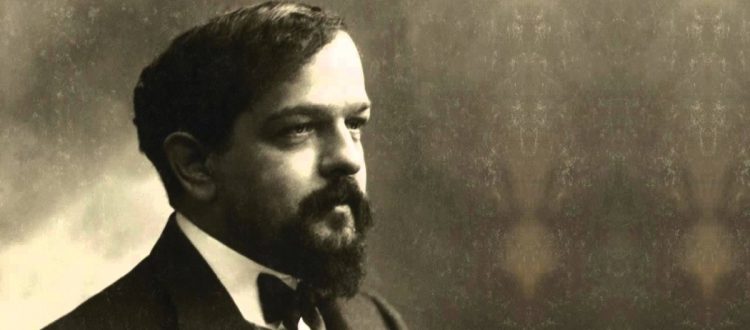 Claude Debussy, or the reinvention of music
Marking the centenary of the death of the composer Claude Debussy (1862-1918), the Foundation through Gulbenkian Música, promotes a free course, in three sessions, guided by the musicologist Paulo Ferreira de Castro (Faculty of Social and Human Sciences – Universidade Nova de Lisboa ).
This course aims to provide keys for listening and understanding the musical production of the great French composer from the turn of the 19th to the 20th century, through the contextualization of his life and work within the framework of the Belle Époque social and cultural movements, and in particular , explore the multiple interactions between music, theater, literature, visual arts and the history of ideas using a wide range of audiovisual materials. The main objective of the course – including the analysis of works as significant as Prélude à l'après-midi d'un faune, Pelléas et Mélisande and La Mer – is thus to make known the deeply innovative character of artistic creation in Debussy, and to reflect on its contribution to the reconfiguration of musical thought on the basis of modernist aesthetics (s).
Free course: type of activity for the adult audience, without any specialization, specific training or academic degree
28 November; December 12 and 19, 2018 / Wed / 6:30 pm – 8:30 pm
Meeting point: Room 2 – Headquarters Building
Conception and orientation: Paulo Ferreira de Castro
https://gulbenkian.pt/descobrir/atividade/claude-debussy-ou-a-reinvencao-da-musica/