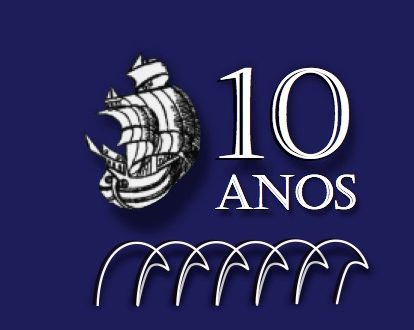 Call for Papers International Conference on the 10th anniversary of the Caravelas Study Group
On the 10th anniversary of the Caravelas Study Group,
International Conference
Transatlantic Musicology: a moment for reflection
Lisbon, 27-29 September 2018
Caravelas – Study Group for the Study of the History of Luso-Brazilian Music, founded in 2008, celebrates its 10th anniversary this year. With a consolidated position in promoting research into the history of music in Portugal and Brazil, and especially in encouraging joint initiatives between the two countries, it proposes a moment for reflection on its objectives, areas of interest and activities. In particular, it seeks to open a forum aimed at the study of Portuguese and Brazilian music as part of the musical activity throughout the Atlantic area, thus permitting exploration of the musical relations between the Luso-Brazilian axis and the full range of countries that border onto the Atlantic Ocean.
The Conference takes place from 27 to 29 September, at the Faculty of Social Sciences and Humanities of the Universidade Nova de Lisboa. It will be made up of plenaries and sessions for papers, possibly with parallel sessions in different rooms. We also expect at least one concert given by participants in the Conference, at a venue to be announced.
To this end, Caravelas invites paper proposals on the following areas of the history of music:
Music between the Americas and Portugal
Music between Europe and Brazil
Music between Portugal/Brazil and Africa
Music on the open sea
Colonial Luso-Brazilian music
Post-colonial Luso-Brazilian music
Music and the 200th anniversary of the acclamation of King João VI
It also invites proposals for participation in a concert.
Proposal submissions
Papers
Members of the Caravelas Study Group are invited to send proposals for papers, of up to 20 minutes' duration (for individual presentations), or up to 60/80 minutes' duration for panel presentations (corresponding to a group of at least 3/4 persons). Proposals by researchers who are not members may be admitted on the condition that, in the event of being accepted, the proponent applies for membership, effective as of 1 September 2018. (Membership is free of charge.)
Individual proposals should include the following data:
Title:
Keywords (maximum 5):
Abstract (max. 300 words):
Name(s) of author(s):
Institutional affiliation:
Biographical note (max. 200 words):
Contacts (e-mail and postal address):
Panel proposals should include the same data for each intervention, and additionally the name of the group (for example, name of the project/name of the research group).
Proposals may be written in Portuguese, Spanish or English and should be received between 23 April and 13 May 2018, by e-mail to: caravelas10anos@gmail.com. The list of proposals selected will be announced by 3 June 2018. More information at: http://www.caravelas.com.pt/ .
Participation in a concert
Conference participants or other members of the Caravelas Study Group are invited to send proposals for participation in a concert (maximum time 15 minutes).
Proposals should include the following data:
Name of the artist(s):
Instrument(s)/voice(s):
Works proposed:
In the event that the proposer does not intend to give a paper, they should also provide the following data:
Institutional affiliation:
Biographical note on the artist(s) (max. 200 words):
Contact (e-mail and address):