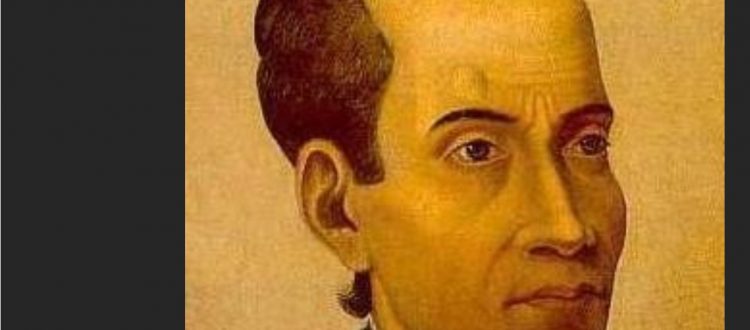 Call for papers International Symposium Pe. José Maurício Nunes Garcia: 250 anos
Rio de Janeiro, September 22 and 23, 2017
UFRJ Music School
Rio de Janeiro – RJ – Brazil
Realization: Polo Caravelas Brasil, PPGM-UFRJ, Caravelas / CESEM / UNL
UFRJ Music School
Rua do Passeio, 98 Centro, Rio de Janeiro Telephone: 21
http://www.musica.ufrj.br/
Complete information soon at: www.caravelas.com.pt
On September 22, 1767, Fr. José Maurício Nunes Garcia (1767-1830) was born, the one who would become the most important Brazilian composer in activity in the early 1800s. His performance as Mestre Capela of the Royal / Imperial Chapel of Rio de Janeiro would also make him one of the most influential figures in the Portuguese-Brazilian music scene of those days. Bearing this in mind, Caravelas (Research Center for the History of Luso-Brazilian Music – CESEM – Universidade Nova de Lisboa), through the Caravelas Brasil Pole (Research Group of PPGM-UFRJ), will hold a Symposium in celebration of the 250th anniversary of the composer's birth.a
The event is carried out by the Research Group "Polo Caravelas Brasil" of the Postgraduate Program in Music at UFRJ in partnership with Caravelas – Center for Studies in the History of Luso-Brazilian Music – at CESEM, at Universidade Nova de Lisboa. The event will last for two days, 22 and 23 September 2017, taking place at the School of Music of the Federal University of Rio de Janeiro. Its organization includes conferences, round tables, communication presentations and a commemorative concert.
The main objective of the congress is to offer a space for academic debates on the figure and work of the Brazilian composer Fr. José Maurício Nunes Garcia, making a critical assessment of his role within the history of Luso-Brazilian music and disseminating the results of the latest research pertinent to the theme.
Call for papers
All those interested in participating in the event are invited to send proposals for oral communications, which will be evaluated (by peers) by the scientific committee.
The theme of communications should be Fr. José Maurício Nunes Garcia himself, or the contemporary musical universe to him. Texts prepared from the most varied points of view will be welcome: from historical musicology, performance, aesthetics, analysis, etc.
Up to 15 communications will be approved that show scientific merit and respect the theme mentioned above. If the number of relevant proposals exceeds the number of 15, the Organizing Committee may evaluate the possibility of making communication tables in parallel.
Communication proposals of up to 20 minutes in length should be sent in the following format:
Title:
Keywords (maximum of 5):
Abstract (max. 300 words):
Biographical note (max. 200 words):
Name of author (s):
Institutional affiliation:
Contact (email and address)
Proposals may be in Portuguese or English and will be received until May 28, 2017, via email nucleocaravelas@gmail.com
The list of selected proposals will be released until June 11th.
Dates:
Last day for submission of articles: May 28, 2017
Acceptance notification: until June 11, 2017
Language: The symposium languages ​​will be Portuguese and English.
Event Caravelas, CESEM, FCSH, UNL (Universidade Nova de Lisboa) Caravelas Polo, PPGM-EM, UFRJ (Federal University of Rio de Janeiro)