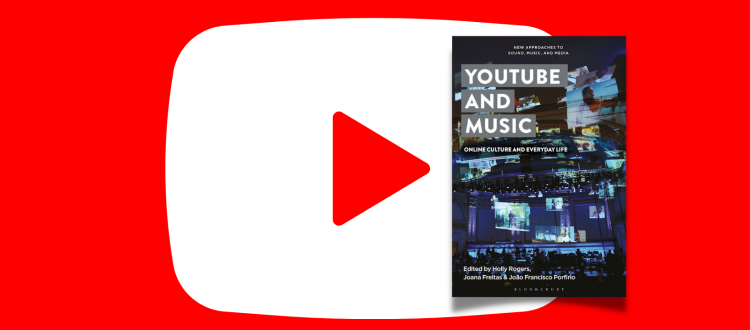 Get to know the newest book edited by Holly Rogers, Joana Freitas and João Profírio. "YouTube and Music – Online Culture and Everyday Life", published by Bloomsbury
On February 23rd, Bloomsbury Publishing launched the book "YouTube and Music – Online Culture and Everyday Life". This book features 12 chapters written by researchers who have been dedicated to music and digital and online cultures, with a focus on YouTube, here discussed as a hub in everyday life. From production to circulation of musical content, new logics of labour, communities, and social bubbles, this book is the first compilation of research that has been developed in the last decade in musicology, media and communication studies, audiovisual and internet studies fields, recognizing YouTube as an essential space in the history of the 21st century. It is available in open access here.
This book will be accompanied by a second monograph – to be published in October 2023 – dedicated to the different forms of remediation, reproduction, and transformation of musical and audiovisual content that characterize, to a large extent, the production made available on YouTube. Both volumes are, in part, the result of the international conference 'Like, share and subscribe: Youtube, music and cyberculture before and after the new decade', which took place in October 2020, at the Colégio Almada Negreiros and online, organized as part of the activities of the CESEM research cluster, CysMus – Studies in Sound and Music in Digital and Audiovisual Media. These two pioneering publications in this study field are edited by Dr. Holly Rogers (Goldsmiths, University of London) and CESEM researchers Joana Freitas and João Francisco Porfírio.