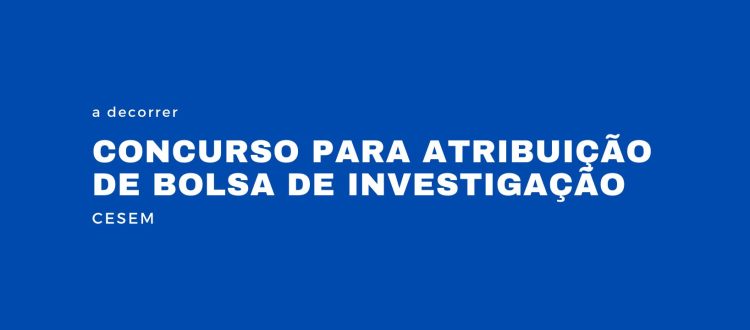 Call for the attribution of two PhD Research Studentships
The Centre for the Study of the Sociology and Aesthetics of Music (CESEM; UID 693) opens a tender for the award of 2 (two) research studentships, hereinafter referred to as PhD Research Studentships, under the FCT Regulation for Research Studentships (RBI), and the Research Fellow Holder Statute (EBI).
Deadline: 21 de Junho de 2023.
More detail abou the application here.