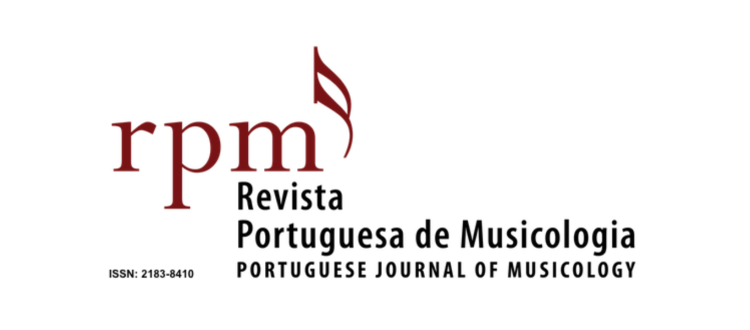 RPM: Call for Articles / Thematic Dossiers
The Portuguese Journal of Musicology (RPM) new series is a peer-reviewed academic journal open to all areas of music research. It is published jointly by SPIM (Portuguese Society for Music Research), INET-md (Institute of Ethnomusicology – Centre for Studies in Music and Dance), and CESEM (Centre for the Study of Sociology and Aesthetics of Music). RPM is published online twice a year and is indexed in RILM, ERIH PLUS, LATINDEX and DIALNET.
The RPM new series is published online twice a year and includes thematic dossiers and major research articles as well as reviews of books, recordings and other media. Portuguese and English are the primary languages, but articles in Spanish, French and Italian are also welcome. Articles submissions are open permanently.
Articles submitted by 30 September 2023 will be considered for number 11/1 (2024), to be published in the first semester.
The RPM accepts proposals of Thematic Dossiers for publication in 2024 and 2025 until 30 September 2023. For more details about the submission process, please contact: rpm@rpm-ns.pt
Article submissions should be sent to: editors@rpm-ns.pt
For submissions, please see our guidelines at: http://rpm-ns.pt