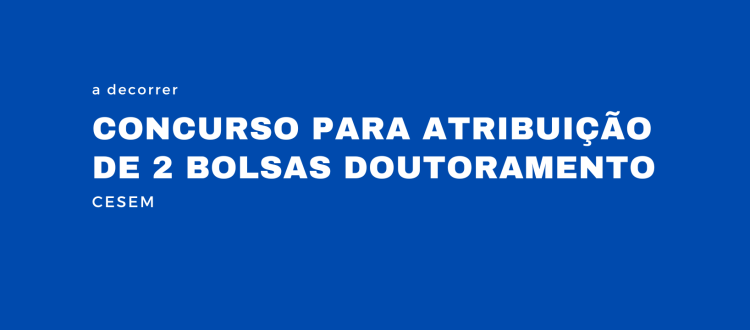 Call for the attribution of 2 PhD Scholarships_dealine 6th of October 2023
Applications are now open for the last two (2) scholarships under the Collaboration Protocol for Financing the Multiannual Plan for Research Scholarships for Doctoral Students, signed between FCT, I.P. and CESEM (UID 693).
The deadline for applications is November 6, 2023.
Application details here.