Music and Interpretation: a new platform for musician-researchers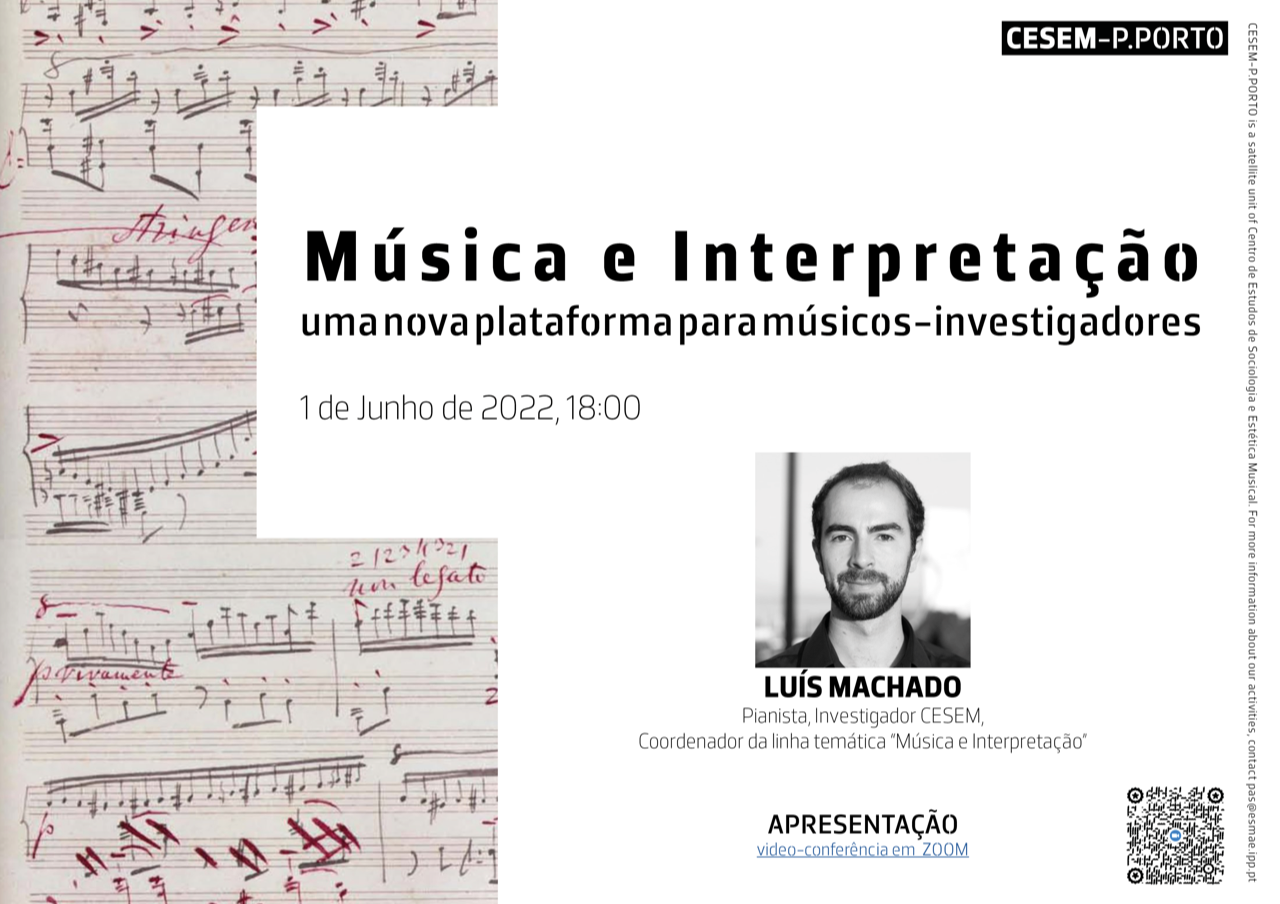 Research plays an increasingly decisive role in Higher Education, and Music Interpretation is an increasingly active, broad, diversified and stimulating research area.
For this reason, the Center for the Study of Sociology and Musical Aesthetics (CESEM) recently created the thematic line "Music and Interpretation", which brings together researchers from various groups and centers with an interest in the academic study of musical practice and interpretation. In recent decades, musical performance has gained increasing importance as an object of study from a variety of perspectives. This thematic line aims, on the one hand, to facilitate dialogue and the sharing of different approaches and methodologies among its members and, on the other hand, to constitute itself as a vehicle for initiatives — of an academic and artistic nature — within the scope of knowledge creation. in this area, the interaction between researchers and artists, and the promotion of the artist-researcher paradigm.
CESEM-P.Porto invited the pianist and researcher Luís Machado – coordinator of the thematic line "Music and Interpretation" – to present the project and explain its objectives, programmatic guidelines and way of working. June at 6 pm via the zoom platform. All interested parties, both from the ESMAE community and beyond, are welcome.
https://videoconf-colibri.zoom.us/j/85052947576?pwd=TUF3TzhidkUvNmViS0FuSWE5VVJkdz09