THE BLUE KNIGHT: CHARLES ROSEN 1927-2012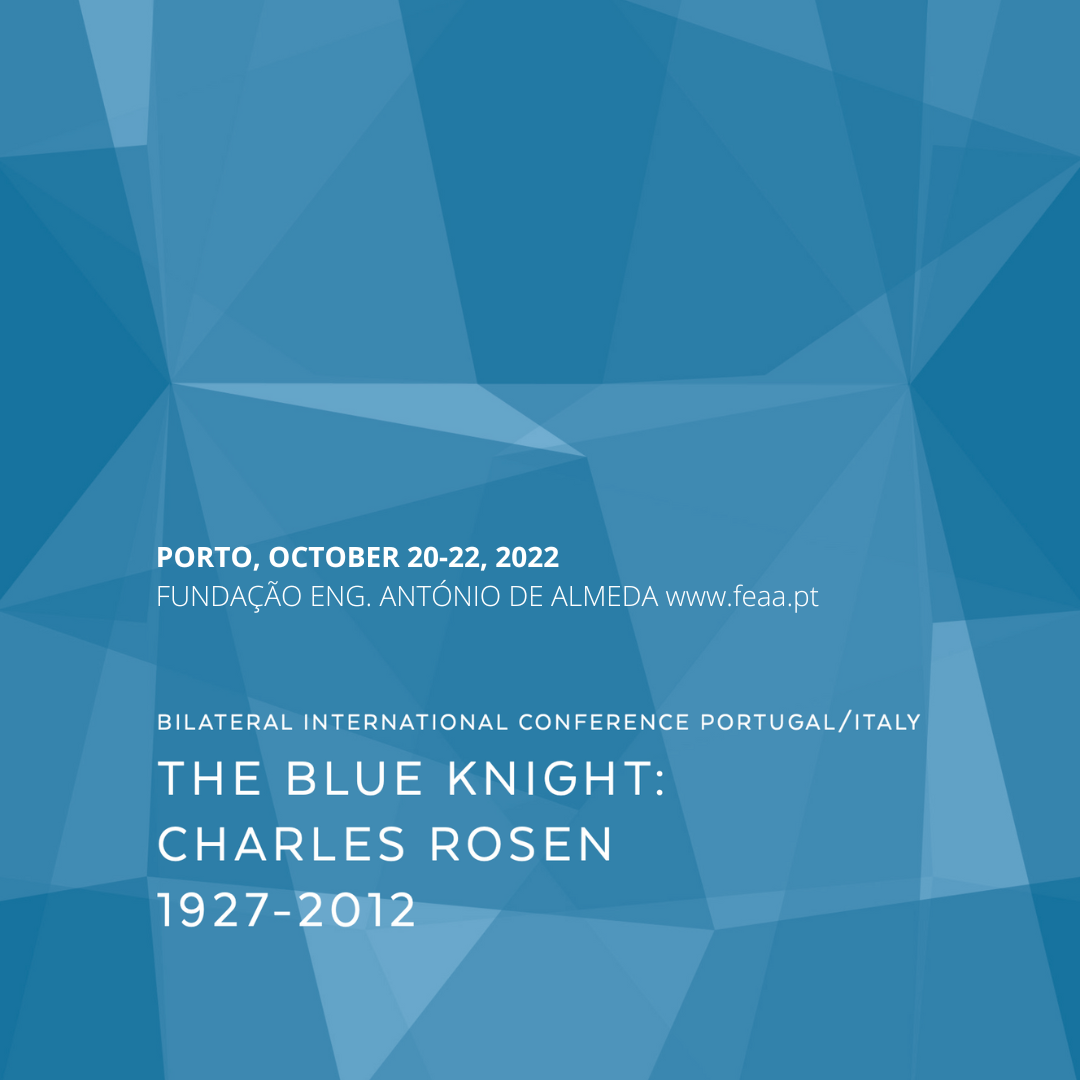 The title of the colloquium refers to the title of a magazine of exceptional historical importance, Der blaue Reiter. Published during the first decade of the 20th Century, the magazine became an important vehicle for spreading new and radical ideas about art, a place for sharing experiences between Schönberg e Kandinskij, which was rich in aesthetic implications.
However, Der blaue Reiter is, firstly, the title of a figurative painting by the same Kandinskij, depicting a knight dressed in a blue cape riding within a sloping golden-green meadow. The Russian painter, invited to explain the meaning of the painting, claimed to have been fascinated by the myth of the medieval knight, and to have represented this knight as a symbol of the struggle of the spirit against materialism.
Rosen traversed the repertoire of classical music from Bach to Carter, basing himself on the idea that the masterpieces of the most different periods and styles all lie on the same ideal plane, thereby constituting the plural but unitary thesaurus of Western music. No one more than Rosen highlighted the repertoire of the 20th century, from the classical to the avant- garde, justifying it from the point of view of the phenomenology of music, the powerful dialectic of languages, styles, authors, and particular works, which form the delta of Neue Musik
With 2022 marking ten years since the death of the American pianist and musicologist, this colloquium is a good opportunity to pay homage to this exceptional figure, recall his musicological and artistic legacy, and to judge and to collectively appreciate the timeliness of his thought.