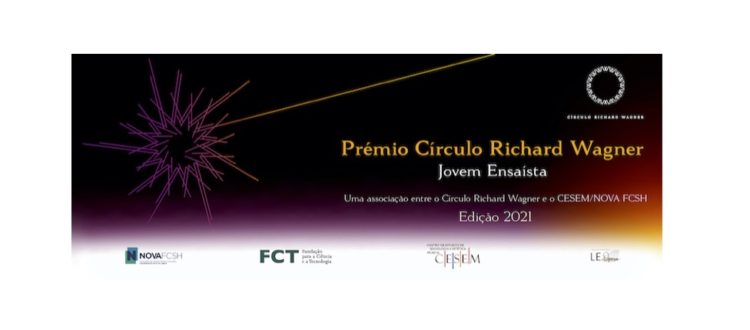 Richard Wagner Circle Award – Young Essayist: 2021 Edition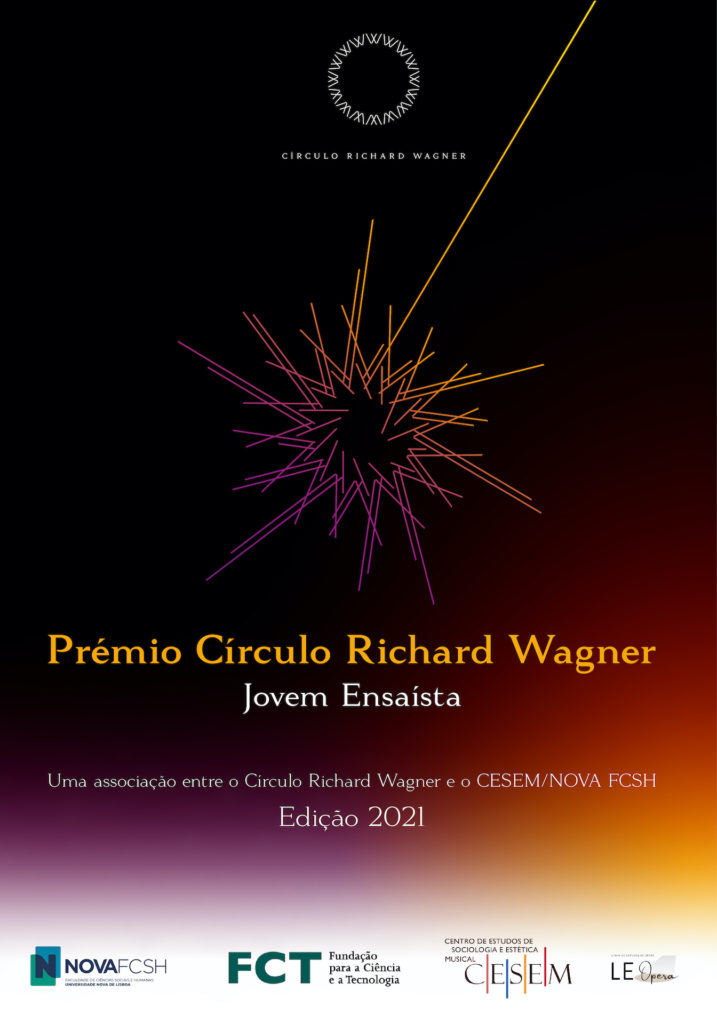 Resulting from a partnership between the Opera Studies Research Line of the CESEM and the Portuguese Richard Wagner Circle, the "Young Essayist Award" will distinguish an essay, written in Portuguese, on the artistic and intellectual legacy of Richard Wagner, particularly with regard to its contemporary repercussions. The winner will receive a travel grant to Bayreuth (where he or she will attend three performances at the 2022 Bayreuth Festival). Any essayist aged between 18 and 34 may apply. The deadline is September 10, 2021.
Download here the Award rules (in PT). Access here the Attachment 1.