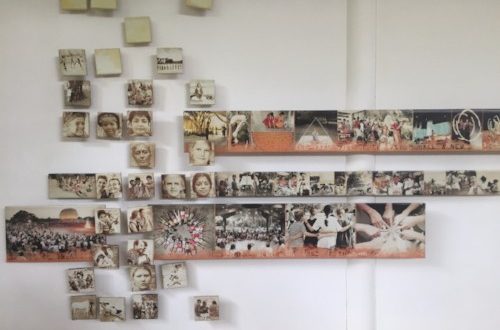 Experimental Group of Carnatic Singing and Improvisation
Definition and Objective:
It is a group that intends to explore the practice of carnatic singing through several ragas (scales) and splints (rhythms) belonging to the classical music of South India. It is a closed group composed of female voices that seek to explore the multiple creative possibilities of this musical practice that dates back to 5000 years of antiquity. The group's main objective is to explore vocal improvisation from elements belonging to carnatic music.
Methodology:
Each session will last 60 minutes and will consist of two parts:
– Practice of carnatic music in a call response structure, directed by Monitora Mili Vizcaíno.
– Collective vocal improvisation based on the elements acquired specifically in each session.
Operation: weekly
Opening hours: Thursday from 2.30 pm to 3.30 pm
Started: 16 November 2017
Location: LAMCI
Monthly fee: 20 € for each participant and will only be directed to guests, requiring a regular attendance.
Advisor: Mili Vizcaíno milivizcaino.wixsite.com/mili/resume