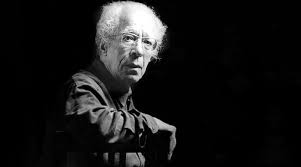 Sixth Fernando Lopes-Graça International Composition Prize (NEW DEADLINE)
The Cascais Municipal Council, the Dom Luís I Foundation and the Museum of Portuguese Music are promoting the SIXTH FERNANDO LOPES-GRAÇA INTERNATIONAL COMPOSITION PRIZE in its 17th edition in 2017.
This edition is devoted to four-hand piano compositions lasting between 7′ and 10′.
The jury is made up of the composers António Pinho Vargas, Nuno Côrte-Real and Sérgio Azevedo.
The limit date for the presenting of works to the competition is the 31st of November 2017. The award ceremony and the concert for hearing the winning composition will take place on the 17th of December 2017, the date which sees the commemoration of 111 years after the birth of the composer Fernando Lopes-Graça.