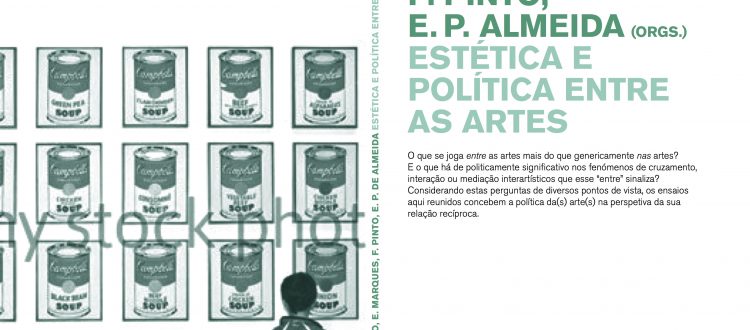 New Publication by CESEM Researcher, João Pedro Cachopo
Aesthetics and Politics Between the Arts, edited by Edições 70 with the support of the CESEM, features essays by Carlo Arrigoni, João Pedro Cachopo, José Capela, Diniz Cayolla Ribeiro, Paulo Ferreira de Castro, António Guerreiro, Elisabete Marques, Rosa Maria Martelo, Sofia Nunes, Luiz Camillo Osorio, Filipe Pinto, Emília Pinto de Almeida, Silvina Rodrigues Lopes and Mário Vieira de Carvalho.
What is at stake between the arts rather than simply in the arts? And how politically significant are the phenomena of interartistic crossover, interaction, and mediation implied by such a "between"? Tackling these questions from several angles, the essays gathered in this collective book consider the politics of the art(s) in the light of their mutual relationship.