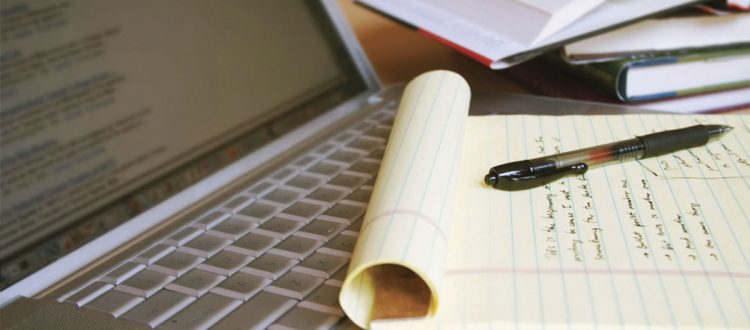 Registrations open for CESEM/NOVA FCSH Summer Course – Academic Writing: An Essential Skill for Students and Researchers
Academic Writing: An Essential Skill for Students and Researchers
 24 to 28 August
Schedule: From Monday to Friday. 10h00 to 11:30 and 12h00 to 13h30
Duration: 15h | 1 ECTS
Address: NOVA FCSH |
Teacher: Elsa De Luca
This course will be of interest to students and early career researchers from any field. Being able to effectively communicate in a written form is an essential skill not only for writing thesis and dissertations, but also for writing articles, reports, and grant applications. This course is specifically targeted to non-English native speakers and it addresses the main obstacles they face when it comes to put in a written form their ideas.
Goals
____
'Publish or perish' is a well-known say that gives a sense of the kind of expectations researchers should meet to survive in academia. But what makes a paper a 'good paper'? How do you make it through peer review? This course aims to provide the essential knowledge and training for academic writing in English for international students and early career researchers. The aim of this course is to empower students by providing them with the essential academic writing skills, e.g. choosing the most appropriate style of writing, evaluating information, logical organisation of the ideas, referencing in the correct way the work by others (and avoid plagiarism), arguing, and using the correct punctuation.
Programme
____
The following items will be covered during the course:
Some grammar rules and conventions concerning academic writing (e.g. using passive voice judiciously, when to capitalise a noun, etc.).
Citation styles.
How to write using more formal language.
Asking a strong research question.
Planning a paper: write with clarity and avoid any ambiguity.
Basic outline: choosing and ordering points; breaking sections into smaller parts.
How to structure a paragraph: communicate complex ideas in a way that makes them least likely to be challenged.
Connection between ideas.
Responding to others' arguments.
Engaging the audience.
Writing the conclusion.
Editing. Proofreading.
This course requires the active participation of the attendees, there will be exercises, tests, and plenty of space for discussion on writing habits of successful academics.
PREREQUISITES
The course has no specific prerequisites but don't forget to bring pen and paper with you![:]