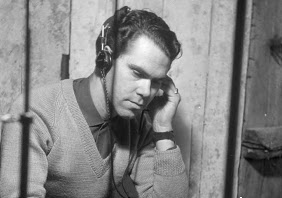 DME Conference: Jorge Peixinho – Ontem e Hoje
Jorge Peixinho
yesterday and today
6-7 OCT 2018
Lisbon Uncommon
PROGRAM
6.10.2018
17h00-18h00
Conferences # 1
Ana Telles & Luís Gomes
META-FORMOSES or Concert for Bass Clarinet and Ensemble by Jorge Peixinho
Importance, idiomatic writing and interpretation issues
The work Meta-Formoses or Concerto for Bass Clarinet by Jorge Peixinho is one of the most frequently performed and recorded works in Portugal and abroad, within its characteristics and training. This reveals the influence of the interpreter who premiered it, as well as specific characteristics of the author's language. The work will be presented from a historiographical point of view, discussing, among other elements, the motivations of the composer, the influence of Harry Sparnaay, the representativeness of the respective presentations inside and outside the country, in specific events of the clarinetistic environment and in general ; on the other hand, we seek to assess the relevance of this work in the repertoire of this instrument, both Portuguese and international, analyzing, from the perspective of the interpreter, the idiomatic writing and the way in which the bass clarinet is explored. Finally, interpretive options will be discussed according to the musical content of the work.
Ana Cancela
The introduction of the avant-garde in Portugal: the first happenings and mixed-media shows in the work of Jorge Peixinho
In the Portuguese artistic context, Jorge Peixinho assumes an importance to be highlighted, having been the first composer to assimilate and bring to Portugal the currents of the international vanguard.
From the 1960s onwards, for the first time in Portugal, there was the reception of postwar musical experimentalism through Jorge Peixinho, who initiated a process of renewing languages ​​with decisive consequences for future artistic practices. It should be noted that it is from this composer that the intersection of music with other artistic disciplines began, through revolutionary projects that were closer to the aesthetic premises of the international avant-garde than to the national artistic reality.
This communication intends to elaborate a reflection on the transdisciplinary projects carried out by Jorge Peixinho together with the group of experimental poets (the first happenings: «Concerto e Audição Pictórica» and «Objecto Conference»), equally highlighting partnership with Ernesto de Sousa that gave rise to the first mixed-media shows («We are not somewhere», «Almada, a name of war», «Luiz Vaz 73»).
6:00 pm – 6:30 pm
Break and viewing of the documentary 'Um Dia Com… Jorge Peixinho' (RTP)
6:30 pm – 7:30 pm
Roundtable 'Jorge Peixinho: Yesterday and today'
Participation of José Machado, Jorge Machado, Maria João Serrão, Ana Telles, Luís Gomes and Ana Cláudia Assis
7.10.2018
16:00 – 17:00
Conferences # 2
Jaime Reis
Introduction to electroacoustic music by Jorge Peixinho
Ana Cláudia Assis
A European piano in the land of batuque: circulation and reception of piano works by Jorge Peixinho in Brazil (1970-1990)
The present work seeks to reflect on the circulation and reception of piano works by the Portuguese composer presented in several Brazilian cities during the years 1970-1990, starting from the analysis of the documentation located in his estate, in the Municipal Archive of Montijo. Concert programs, reviews published in newspapers of the time and correspondence exchanged with Brazilian colleagues demonstrate the existence of an intense cultural traffic between Peixinho and the Brazilian vanguard, mediated by his works for piano and also by those who were part of his repertoire as a pianist .
17h00-18h00
Concert # 1
Jaime Reis
electroacoustic works by Jorge Peixinho
6:00 pm – 6:30 pm
Break and Viewing of the documentary 'Paths of Portuguese Music: Jorge Peixinho' (RTP)
6:30 pm – 7:30 pm
Conferences # 3
Cristina Delgado
Jorge Peixinho: composition and pedagogy
Jorge Peixinho's expression "compose a course in your image" illustrates the balance between the idea of ​​flexibility and "self-teaching" that he proposes in his pedagogical intervention modalities. It was committed to the implementation of a composition course, which responded to the personal needs of expression of each student, therefore, open and personalized. The pedagogical activity developed by Jorge Peixinho, throughout his life, appears in his writings as an area of ​​great interest and personal investment. From a very young age, he organized and supervised composition and music courses of the 20th century, even if he only regularly devoted himself to teaching activity after 1985.
From the coverage that the written press made of the composer's activity, it was possible to organize a collection of data that will constitute a credible sample of his pedagogical intervention modalities (summaries, composition programs, course planning, essays on the future lines of the development of the teaching of composition in the formative itinerary of the musician in general and the professional composer in particular). However, it is important to note that it is possible to assume that other actions, in addition to those identified, will have taken place without the benefit of this coverage.
I will present the structure and thematic fields of some composition courses organized or oriented and taught by Peixinho in his action to disseminate music of the 20th century, as well as his pedagogical proposals for the formation of composers. I will try to show the guidelines of your pedagogical practice and characterize that same practice.
Francisco Pessanha
7:30 pm – 8:30 pm
Concert # 2
DUO SIGMA
Miguel Rocha (PT) and Ana Cláudia Assis (BR)
Cello and Piano
'Mémoire d´une présence absente'
Jorge Peixinho (1940-1995) Study I Mémoire d´une présence absente (1969)
piano and video
Clotilde Rosa (1930-2017) Castles D´oiro in Unreal Worlds (2017)
cello and piano
Jorge Peixinho (1940-1995) Gloss IV (1990) *
cello solo
João Pedro Oliveira (1959) Enigma (2018) *
cello and piano
• First hearing in Portugal
The Mémoire d´une présence absente concert presents a repertoire marked by the sound diversity and technical refinement of three Portuguese composers whose works, as well as their trajectories, have contributed to writing the history of contemporary music: Clotilde Rosa, Jorge Peixinho and João Pedro Oliveira . The title of the concert, extracted from one of the works that will be presented, puts in perspective what is behind the interpretation of a musical work and that does not always allow to be revealed – what is present as a memory of interior repertoires and our individual ways reading, listening and making music. The interpreter, when performing the score, makes present what is absent from it, reconstitutes the presence …
BIOGRAPHIES
Ana Cancela
Ana Teresa Cancela Pires has a degree and a Master in Art History – University of Porto – Flup. At the same time, he concluded, at the School of Music and Arts of the Spectacle of Porto, the degree of Piano Degree in the classes of teachers Fausto Neves and Miguel Borges Coelho. He worked as a concertist, giving preference to the interpretation of contemporary music, and as a piano teacher. Currently he is dedicated to research in the area of ​​Transdisciplinary Studies Art History / History of Music and Contemporary Artistic Practices. Attends the PhD in Heritage Studies (Art History) from Flup, and is developing a research on the Art of Performance in Portugal under the guidance of Prof. Drª Mª Leonor Soares.
Ana Cláudia Assis
Ana Cláudia de Assis is a pianist and professor at the School of Music at the Federal University of Minas Gerais (UFMG), where she develops research and artistic projects on contemporary music. PhD in History from the Faculty of Philosophy and Human Sciences at UFMG (in partnership with IPEAT / Université de Toulouse) and master in Interpretative Practices of Brazilian Music by UNI-RIO, she is the author of the book Os Doze Sons ea Cor Nacional: aesthetic conciliations and cultural aspects in the musical production of César Guerra-Peixe (1944-1954), released in 2015. He held, at the Center for the Study of Sociology and Aesthetics of Music (CESEM-UNL), in Portugal, a post-doctorate on the relationship between the composer Portuguese Fernando Lopes-Graça and Brazilian music. As an interpreter he has performed concerts in Brazil and abroad at the invitation of important festivals, including: Biennial of Brazilian Music, UFG International Music Festival, Monaco Electroacoustique (Monaco), Visiones Sonoras (Mexico), Ai-Maako (Chile) , Autumn Festival (Portugal), Morelia International Music Festival (Mexico), Skammdegi AIR Award (Iceland). He participated as an interpreter on several CDs and recorded three solo CDs: Música Dodecafônica de César Guerra-Peixe for piano (2015); Sonorities: contemporary pieces for piano (2016); Strands: Brazilian music for piano (2017). He is currently developing post-doctoral research on the work for piano by Jorge Peixinho, with CESEM-UNL, with support from the Calouste Gulbenkian Foundation.
http://www.anaclaudiaassis.com/Ana_Claudia_de_Assis/Home.html
https://www.facebook.com/profile.php?id=100018354130235
Ana Telles
Portuguese pianist Ana Telles studied in Lisbon, New York and Paris, having obtained a Bachelor of Arts (Piano Performance) degree at the Manhattan School of Music and a Master of Musical Arts (in the same specialty) at New York University. He studied with Yvonne Loriod-Messiaen, Sara D. Buechner, Nina Svetlanova, Dmitry Paperno, Sequeira Costa and Alicia de Larrocha (Piano), as well as Isidore Cohen and Sylvia Rosenberg (Chamber Music), among others.
In January 2009, he defended his PhD thesis on the theme: "Luís de Freitas Branco (1890-1955): parcours biographique et esthétique à travers l'œuvre pour piano" at the University of Paris IV – Sorbonne (France), in cotutela with the University of Évora, under the guidance of Danièle Pistone and Rui Nery, having obtained the maximum classification.
Ana Telles has been playing as a soloist and integrated into chamber music groups in Portugal, Spain, Germany, France, Italy, Ireland, Poland, Cuba, Brazil, Taiwan, South Korea and the USA She has performed in prestigious rooms such as Salle Cortot (Paris), the Grand Auditorium of Dijon (France), the Borden Auditorium (New York, USA), Sophiensaele (Berlin), the Large and Small Auditoriums of the Calouste Gulbenkian Foundation, the Large Auditorium of Culturgest and the Small Auditorium the Bélem Cultural Center, among others.
He has also participated in numerous festivals, including the International Computer Music Conference, New Music Days, Live Music, Aveiro International Music Festival, «Colla Voce» Festival (Poitiers, France), Young Interpreters Cycle (Fundação Calouste Gulbenkian, Lisbon ), "Music in Leiria Festival," Portuguese Music Today "Festival (CCB, Lisbon)," Autumn of Warsaw "Festival (Poland, 2008).
He was a soloist with the following orchestras: National Symphony Orchestra of Taiwan, Gulbenkian, Metropolitana de Lisboa, Filarmonia das Beiras, Classical of Madeira, Tutti de Levallois, Orchester de Flûtes Français (Paris, France), of students at the Conservatory of Dijon (France) , Nuova Amadeus (Rome, Italy), and also with the Chamber Orchestra and the Symphonic Band of the National Republican Guard, the Ensemble Palhetas Doubles and the Wind Orchestra of the Escola Superior de Música de Lisboa.
Ana Telles collaborated with important international soloists (Pierre-Yves Artaud, flute; Arne Deforce, cello; Frances Lynch, voice, among many others) and conductors (David Allen Miller, Peter Sundqvist, Franck Ollu, Jean-Sébastien Béreau, Paul Méfano, Adriano Martinolli D'Arcy).
Fulbright (USA) and Foundation for Science and Technology.
Ana Telles is Assistant Professor in the Music Department at the University of Évora since 2009, and Director of the School of Arts at the same University since January 2017.
Cristina Delgado Teixeira
Cristina Delgado Teixeira holds a Master's Degree in Musical Sciences (Universidade Nova de Lisboa). Student of Jorge Peixinho, since 1985, at the School of Music of the National Conservatory, concluded, under his guidance, the Higher Composition Course. Participated in the Project "Research, Editing and Critical Studies of Portuguese Music from the 18th to 20th Centuries" implemented by the Center for Studies in Sociology and Musical Aesthetics (CESEM), developing, in 1997, a research work on the musical estate of the composer Jorge Peixinho , sponsored by the Montijo City Council. In the following years, he worked on the compilation of the catalog of the composer Jorge Peixinho, in the organization (identification and ordering of autographs) and digitalization of his musical collection, and in the collection and classification of the composer's texts published in the press. He also participated in the documentary collection work, about Jorge Peixinho, which was integrated in the Music Query database, a project developed by CESEM. In 2006, he published his master's thesis "Music, aesthetics and society in the writings of Jorge Peixinho". Collaborated with Paulo de Assis in the selection of texts for the publication of the book "Jorge Peixinho. Writings and interviews ", edition of Casa da Música / Sociology and Musical Aesthetics Study Center, on the occasion of the 70th anniversary of his birth. He participated in the International Symposium Jorge Peixinho (2010), focusing on the composer's action as a promoter and promoter of 20th century music in Portugal.
Jaime Reis
Lic. in Composition at Uni. from Aveiro, where he received three merit grants. He attended seminars with Emmanuel Nunes and K. Stockhausen. Research at INET-md. Founder and artistic director of the DME Festival (since 2003; with which he has organized more than 50 editions). As a composer he has presented his music in countries like: Germany, Austria, Belgium, Brazil, Chile, China, Korea, Spain, United States of America, Philippines, France, Greece, Netherlands, Italy, Japan, Monaco, Poland, Czech Republic , Russia, Turkey, Ukraine; and worked with entities such as: IRCAM, KCMD, Musik Fabrik, ZKM, Musiques & Recherches. He has taught at institutions such as: Cons. Mus. Seia, Inst. Piaget, EMNSC, FCSH-UNL. He is a professor at ESART-IPCB. Director of the Lisboa Unusual space.