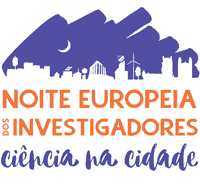 Researchers' European Night 2018 – Aftermath of CESEM's Participation
Music and/in Media in Everyday Life: digital cultures in the network society
Researchers of the CysMus (Advanced Studies on Music and Cyberculture)/GTCC (Research Group of Critical Theory and Communication) – CESEM, with the collaboration of the Department of Musicology, NOVA FCSH, organized a public outreach session on the practice of musicological research, concerning the domain of music, media, technologies and digital cultures. The event took place in the Príncipe Real Garden, and the National Museum of Science and Natural History, in the context of the European Researchers Night, 28th september 2018. The organization was assigned to the researchers Joana Freitas, Júlia Durand, André Malhado, Marília Moledo, João Francisco Porfírio and Marcelo Franca.
---
On Friday 28th September members of CESEM's Early Music Studies Group were out in force to present on their research at the annual Researchers' European Night. Three presentations were offered that covered Medieval and Renaisssance music notation and sources as well as the general activities of CESEM. They gave members of the public the opportunity not only to see high-quality reproductions of old notations but to hear recorded performances of the music being shown to them. They also had the chance to hear live performances on luth, vihuela da mano, theorbo and spinet given by two researchers of medieval, renaissance and baroque music. This is becoming a regular event for CESEM researchers who relish the opportunity to share their work with the general public.